Do you love goat cheese but find it too expensive to buy regularly? Or maybe you buy a package, enjoy some and then find the rest in a slimy mess a few weeks later. If this sounds like you, you need to know that you can FREEZE goat cheese!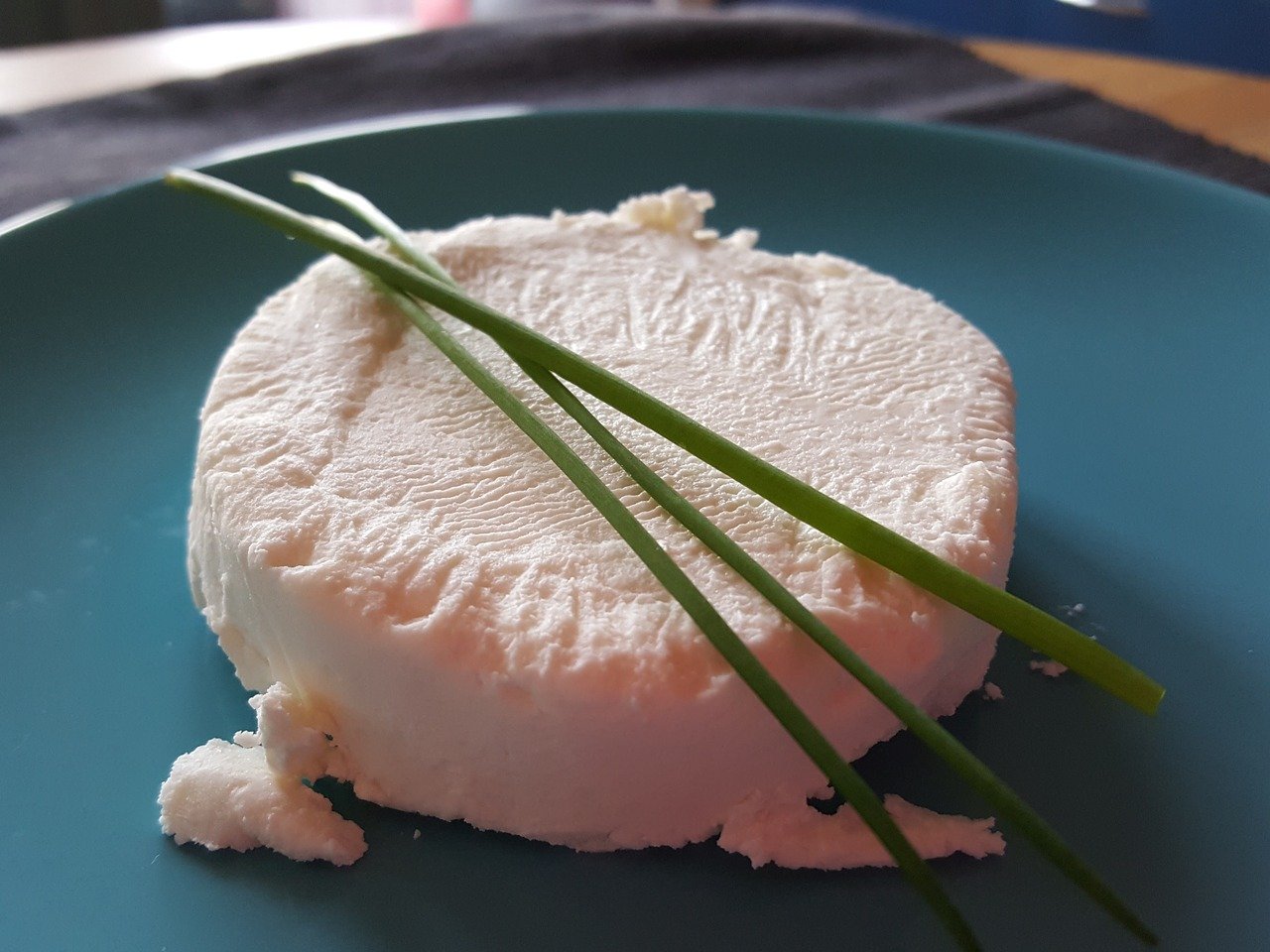 This post contains affiliate links.
A few years ago my niece was interviewing me for a school project. One of the questions she asked was what my favourite food is. As anyone who loves food knows, that's a super hard question!
I thought for a few minutes and then gave her my answer. "Cheese," I said.
She burst out laughing and continued to laugh her head off at me for about half an hour.
"Cheese!" she kept saying. She was expecting me to say pizza, or some pasta dish, or cheesecake or something.
And, while I adore a good Pasta Carbonara or refreshing "Key" Lime Pie, I still stand by my answer! I could do without any one of those things, I suppose, but life without cheese? So sad!
Havarti, old cheddar, gouda, camembert, blue, jarlsberg, mozzarella, halloumi, swiss, brie, gruyere, feta, goat cheese… I could go on and on. I love them all.
But, as you might know, cheese can be a tad expensive.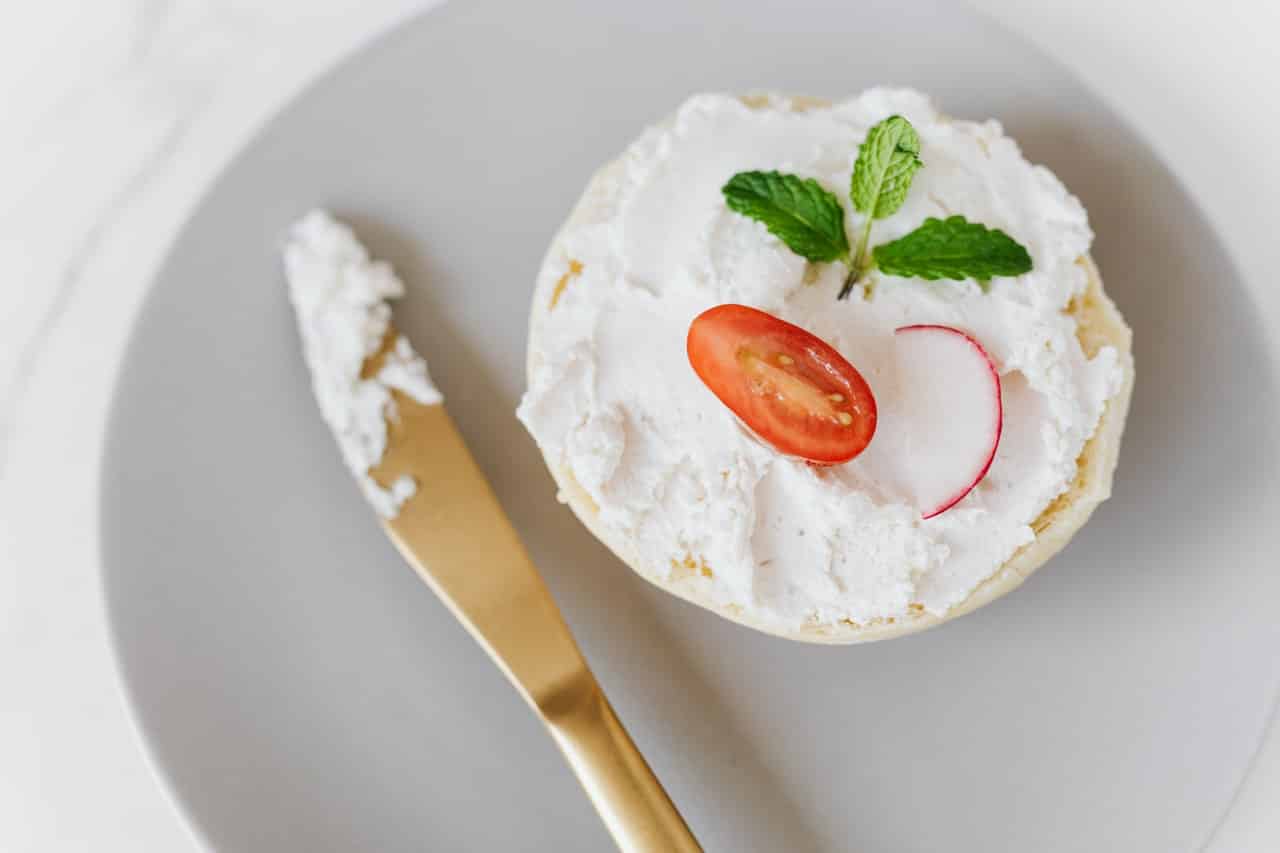 To counteract that, I do two things:
Watch for amazing flash sales at local grocery stores.

Cheese sometimes goes on amazing sale, and when it does, I stock up big time. Whether it's a sale or a huge markdown because the cheese isn't selling, I buy a bunch and usually freeze it.

I've learned over the years what freezes well. You can freeze goat cheese, Havarti and feta and thaw them without any major change to the texture (as well as the incredibly delicious soft cheese

Boursin

).


Buy cheese at Costco when possible.

Not everything at Costco is a great deal, but if you know what a good price for certain items is, you can definitely save money.

I often buy goat cheese there, where it comes in large double logs for $8.99 (up from $5.99 not long ago – although Costco sometimes runs sales too!).

I take it home and prep it for the freezer like this (nothing better than a

well stocked freezer!

):
Did you know you can also freeze these ingredients?
It's easy!
How to Freeze Goat Cheese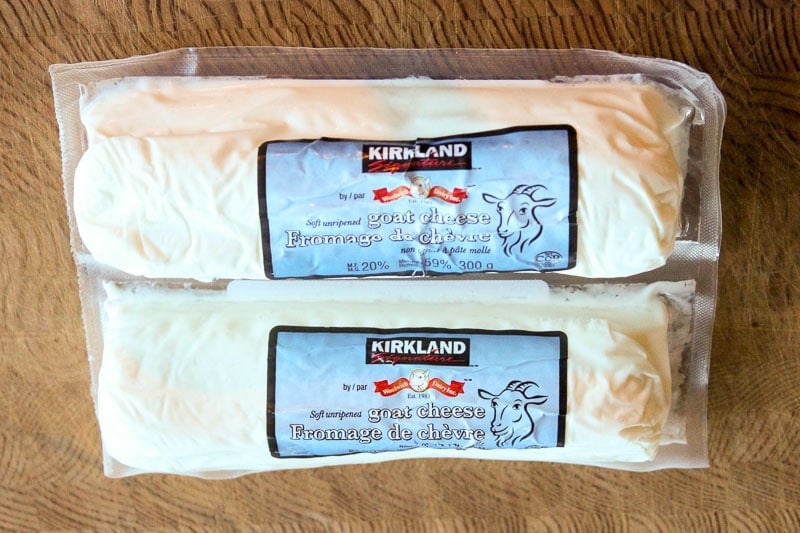 You're going to need a cutting board, a very sharp knife, some saran wrap and a ziplock freezer bag.
(You can also use a Food Saver by freezing your portions first so they don't get squished for the machine, but I find it kind of a lot of work to get out the Food Saver just for a bit of cheese).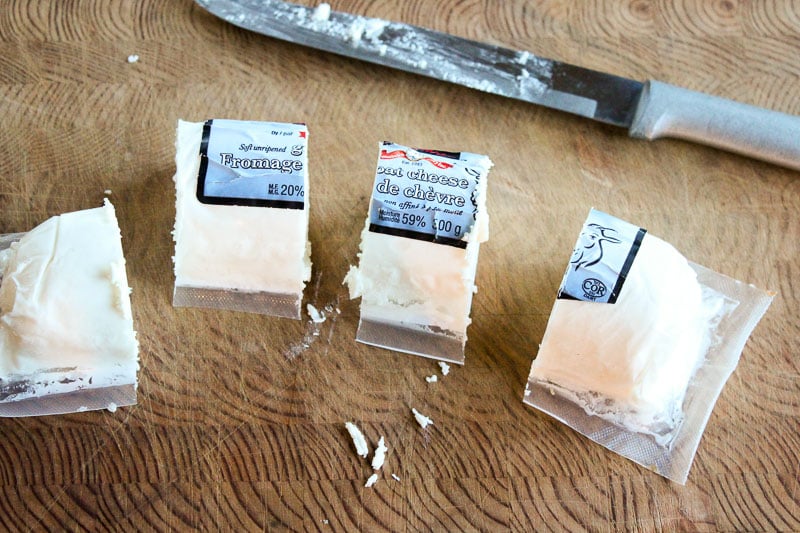 I find that about a quarter of the log (these are large logs of Kirkland goat cheese) is a good amount to use for any particular recipe I'm making – whether pasta or pizza.
If I want more I can easily take out more pieces. Use a very sharp knife to slice the package into whatever size makes most sense for the way you eat it.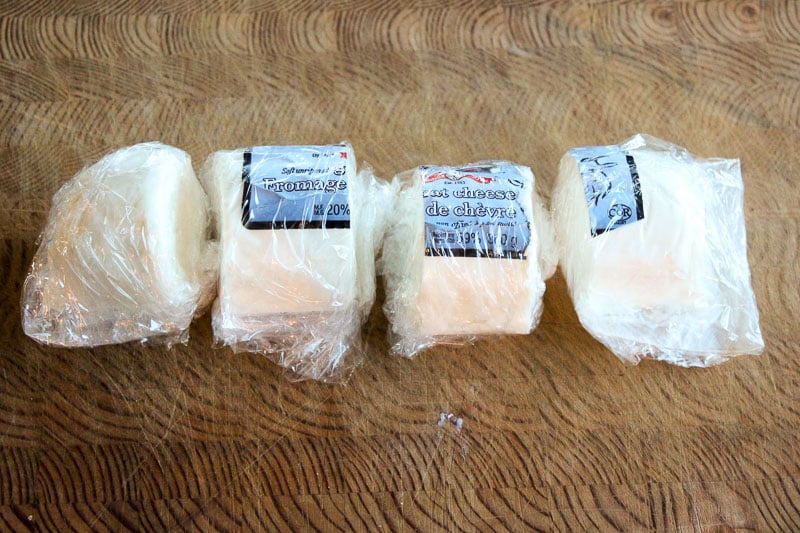 Wrap each piece tightly in saran wrap.
As I said, you could use a Food Saver for this step, just make sure you freeze your cheese first on a plate so that it's firm and isn't squished by the suction of the Food Saver.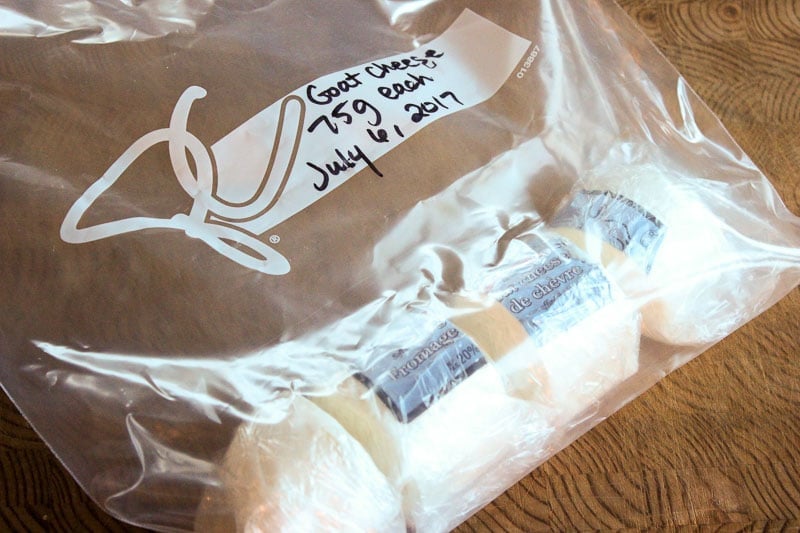 Store them in a freezer ziplock bag and note what it is, the date and approximate amount of cheese in each piece.
Squeeze out the extra air and store in the freezer.
Take it out a little ahead of when you need it – but goat cheese thaws quickly and can sometimes even be cubed or crumbled when it's still quite frozen.
Enjoy goat cheese any time you want! Maybe cheese will become your favourite food too! 😉
Save

Here are some of our best recipes with goat cheese:
SaveAnd a few more of our favorites…