This quick and easy tip is for any of you who ever wondered, "Hmmmm… can you freeze cheese?" Yes, you can freeze cheese, and it's awesome. Here's how to freeze cheese and save money on groceries.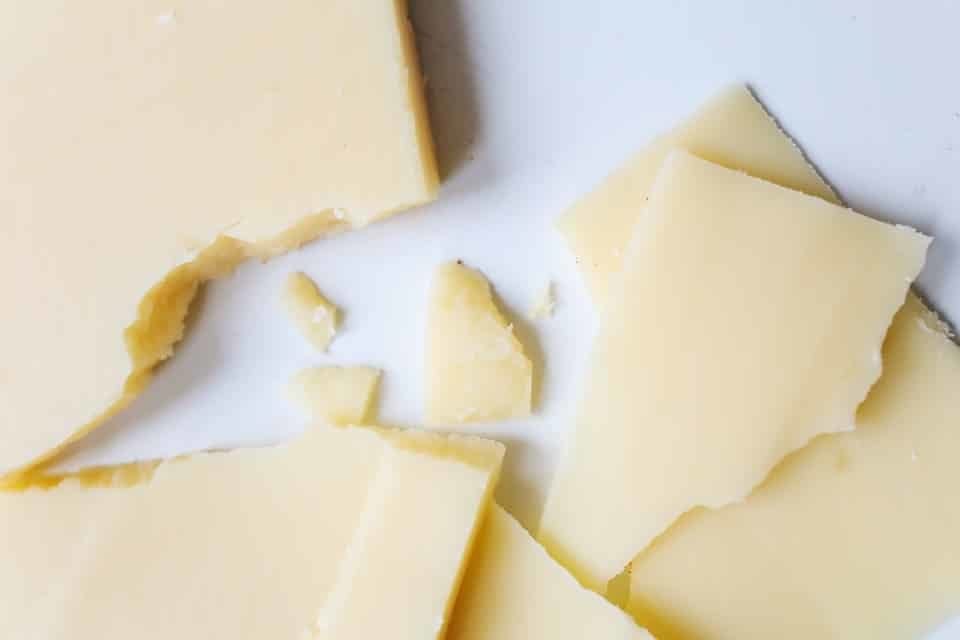 This post contains affiliate links.
Sometimes you're lucky enough to stumble upon a sale at the grocery store that's too good to leave behind.
Maybe it's a huge bin of your favorite product that's marked down even though it's nowhere near its best before date. Maybe it's a flash sale on something you use all the time. Or maybe, if it's really your lucky day, it's an amazing deal on cheese.
When this happens to me, I find it hard to contain my excitement.
In our Stock Your Fridge post I talk about how cheese usually lasts a SUPER long time in a cold part of the fridge. (Check the best before date – it's probably months away.) But what happens if the date is soon – say a few weeks away?
In this case, have a good look at the cheese and make sure there aren't any moldy spots. Then buy it all, take it home and do a happy dance around your kitchen with it.
Yes, there's a bit of work involved in processing it, but it's really not that bad, and the money savings can be considerable.
How to Freeze Cheese (and save money on groceries!)
Last week I went to the grocery store to pick up a few things and unexpectedly came home with this: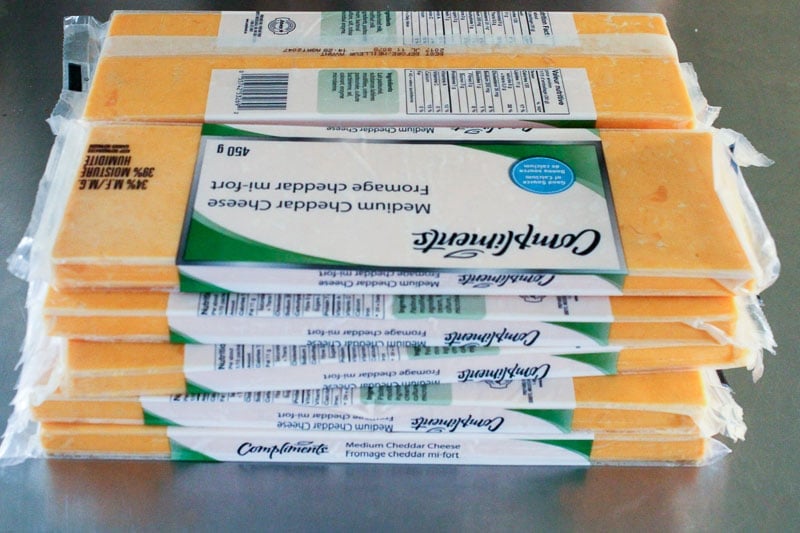 It was an amazing deal that was too good to pass up. But it had to be dealt with right away.
I've tried freezing whole blocks of cheese before and it was just okay. When you thaw them the cheese tastes fine, but it crumbles when you try to cut or grate it.
I'm lucky enough to own this amazing food processor (I think this should work with any type of food processor though – or you could even shred it by hand if you're feeling energetic).
Freeze the cheese for a few minutes before you start. 20-30 minutes should be fine.
Using the largest shredding disc on your food processor, shred the cheese.

Bag it and freeze it. It shouldn't stick together when you take it out – you can just grab a handful to use however you want!
That's it! How easy was that! And think of all that money you'll be saving if you gobble up cheese at the rate we do!
It's also super convenient to have big bags of pre-shredded cheese on hand. If you're anything like me, you could get used to that too!
What tricks do you use to save money on groceries? Let me know in the comment section below!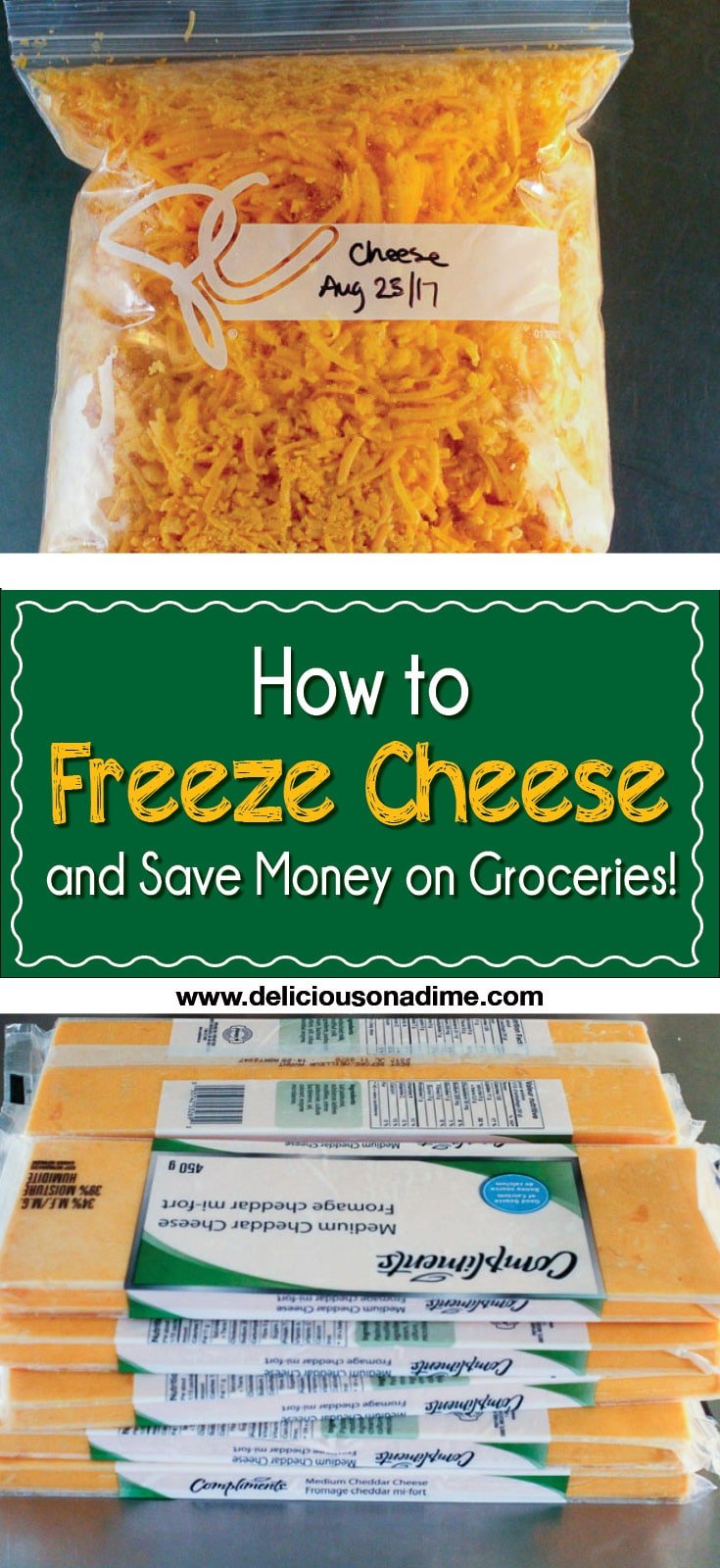 Save