Whether you have a teen who's leaving home for the first time or you're setting up your own first kitchen, there are certain basics you'll need to cover. This list of 20 essential kitchen supplies is a perfect checklist to set you on course for delicious home cooking.
This post contains affiliate links.
Wooden spoons: I'm a big fan of using old-fashioned wooden spoons for stirring pretty much anything I'm cooking or baking. This pack of 3 wooden spoons with different length handles is a great price.

Cutting boards: I really like wooden cutting boards and this set from Nopro is good value. I would recommend designating one as a board for raw meat and making sure you wash it super well. I would also make sure I only cut really pungent foods (like onion and garlic) on one board – probably the smallest one, so that you can avoid leaching remnants of those flavours into more delicate food like fruit.

Chef's knife: If you hope to do any amount of cooking, a chef's knife is so useful. But it doesn't have to cost a small fortune! This one from Zyliss is the style I like (the Japanese style blade) and pretty affordable.

Paring Knife: Just as important as a chef's knife is a paring knife. If you're on a tight budget, you can totally get away with just one. This one has great reviews at a super affordable price point.

Bread Knife: I think if you can only buy a few knives, these should be the ones. A bread knife is indispensable if you eat bread, whether for cutting slices or cutting sandwiches, wraps or burgers in half.

Knife Sharpener: I grew up in a house with super sharp knives, but as I've made my way about the world I've run into more than a few dull ones. I believe, with 100% certainty, that a dull knife is

WAY

more dangerous than a sharp knife. Yes, with a sharp knife you have to be careful not to accidentally swipe yourself or slip and cut yourself, and you have to keep them out of reach of children (but aren't you doing that with all your knives anyway?!), but here's the thing: with a sharp knife, you never have to put any force behind your cutting or slicing. The knife just does its job, and there is a lot less chance of slipping while you're trying to force a dull knife to cut a crunchy carrot. Knife sharpeners like this one are inexpensive and SUPER easy to use. Try it and let me know how you think. I think you'll be a convert. It just makes cooking SO much easier.

Vegetable Peeler: Whether you're a meat and potatoes kind of person or a vegetable lover, a good peeler comes in super handy. We have one really similar to this and it still works well even though it's been in pretty much constant use for the past 10 years. It's totally worth spending an extra dollar or two for a great one and it's still only around $5.

Grater: If you've read any amount of this blog, you might know that I LOVE my zester/microplane (I use it a lot, for recipes like Easy Pasta Carbonara, "Key" Lime Pie and Easy Mexican Corn). BUT, if I had to choose between a zester and a box grater, I think I would choose the box grater. If you eat any amount of pizza, nachos, or anything else you would want shredded cheese for, or if you shred carrots for coleslaw or potatoes for hashbrowns, the box grater is just more convenient. You can still use it to zest too, you it's just a little more work. I really can't imagine doing any of those bigger jobs on a zester/microplane. I've had a box grater just like this since I was in university, and while it's warped, it's still going strong.

Frying Pan: A good frying pan is a necessity in my mind, even if you never cook anything more complicated than grilled cheese and fried eggs. If you only have one frying pan, nothing beats cast iron. No, it's not quite as convenient as a non-stick surface (although I'm a little sketched out by non-stick surfaces in general), but it crisps beautifully, heats up enough to make an awesome stir fry, and can go from stove top to oven, which can be handy.

Mixing bowls: At a minimum you should have a big mixing bowl that can double as a salad bowl, but if you plan on doing any amount of cooking, a set of at least three would probably be more convenient. This set of six is a also a good deal if you want more than one.

Pot: If you can only have one pot I would probably choose a medium-sized pot. You can cook pasta in it, you can hard boil eggs in it, you can make a small chili or soup in it. It's handy to have a bigger pot and a smaller pot too, but if you have to choose one, make it this one.

Cookie Sheet: Whether or not you plan to do any baking (like cookies), at some point you might experiment with roasting vegetables Simple Oven Roasted Asparagus or sheet pan meals like our Potato, Bacon and Egg Sheet Pan Breakfast. And if you haven't tried these things yet, you definitely should. This set of three (all different sizes) is an incredible value.

Cooling Rack: Not strictly a necessity, but if you plan to make any cookies you'll need one, and they're also handy for cooling hot pans or pots.

Utensils: I usually opt for stainless steel for its durability and ease of washing but silicone is a great second choice. This is a super well-equipped set for a pretty good price, and I love that it includes TONGS and a brush. I LOVE tongs.

Potato Masher: For some reason none of the utensil sets I looked at included a potato masher. If you don't eat potatoes, maybe you could skip this one, but I really do find it quite essential. There are cheaper ones out there but they look flimsy. This one from OXO has a solid construction and would probably last a lifetime.

Measuring Cups and Spoons (dry): Some types of cooking rely more on accurate measurements than others, but when you're just starting out you'll probably be following recipes more than just winging it. You probably can't yet eyeball a half cup or a teaspoon of something. These simple tools take all the guesswork out of it. This set includes both cups and spoons for a good price.




Measuring Cup (wet): I really like glass for a wet measuring cup because I often microwave things in it and I'm not a fan of microwaving plastic.

Hand Mixer: You might only use a hand mixer once in a while, but if you don't have one you're going to suffer through some solid arm workouts any time you want to make cookies, whip potatoes or even make pudding. I still remember buying my first hand mixer when I was in university and it's STILL the one I have now. It wasn't expensive but really, as long as you don't completely abuse it, it should do fine for a long time with occasional use. This one is pretty affordable and should do the trick.

Strainer: I love pasta. Do you love pasta? You really can't effectively drain pasta any other way besides in a strainer (collander). Also great for rinsing berries, fruit or vegetables.

Instant Read Thermometer: I'm not sure if you read this post: The The $10 Kitchen Tool That Revolutionized the Way I Cook but if you haven't, you should. There are a million reasons I love my instant read thermometer, but most importantly, it takes all the guesswork out of cooking meat, leaving us with delicious, juicy, perfectly cooked meat every time. Priceless.
Any kitchen essentials you'd add to this list? Let me know in the comment section below!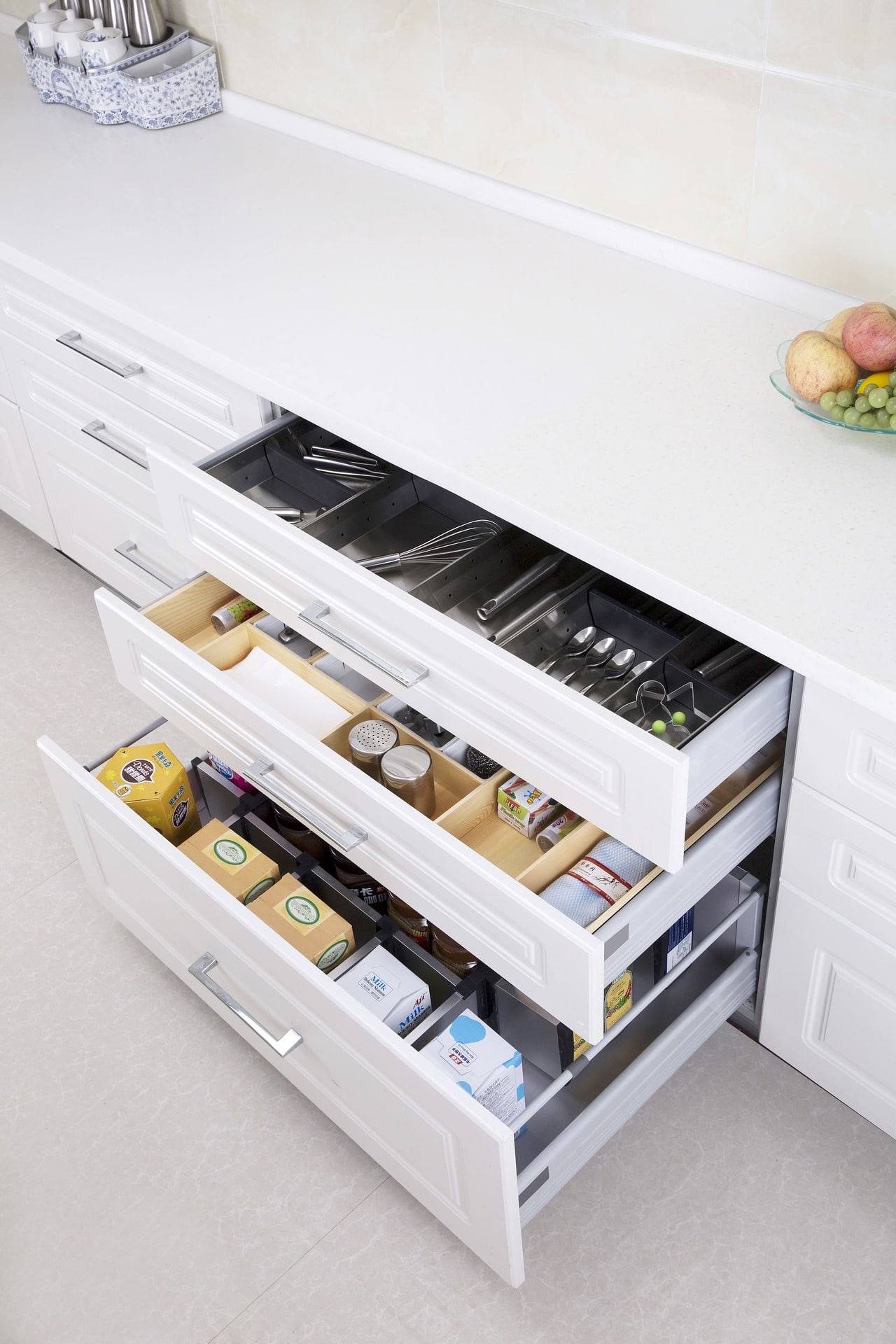 Save
Save
Save
Save
Save
Save
Save
Save
Save
Save
Save
Save
Save
Save