There are, of course, a bunch of foods that we try to never be without in our fridge. I'm going to talk about them in more detail in an upcoming post on Stocking your Fridge.
But today I want to talk about one that we try to never run out of. One that is good for our health and good for our budget. And it might surprise you.
It's plain yogurt.
I never used to buy plain yogurt. We bought flavored yogurt, usually searching for one that seemed like a reasonably healthy option. When I would encounter recipes that called for plain yogurt, like a marinade, for example, I found it incredibly frustrating (because I never had any on-hand).
Either I would forget about the recipe and move on. Or I would buy a container of plain yogurt and then struggle to find ways to use the rest, usually finding it in the back of the fridge with spots of mold forming on the watery top.
Later I tried dividing leftover plain yogurt into 1/2 cup portions and freezing them for when I needed them. This worked okay, and at least alleviated the waste of food and money.
But the best solution came about quite by accident.
For years I had been reading about sugar and the trouble it can wreak on our bodies. About people who had given up sugar and later found it so overwhelmingly sweet. I had already been making many things from scratch to avoid processed ingredients.
Then we had a baby.
When the baby was ready for food and the time was coming to give her yogurt, I really didn't want to give her yogurt with sugar in it (not recommended before age one, for sure). I didn't want to give her yogurt with unpronounceable ingredients (she had only ever had whole foods).
So we decided to experiment with giving her plain yogurt. We found a brand that was reasonably inexpensive and had only three ingredients (skim milk, cream and active bacterial cultures). It was thick enough to satisfy my love of rich, creamy yogurt.
To our surprise, she loved it.
And I mean, LOVED it.
Now she's two and she still loves it. We were a little slower to come around but we've found many ways to make the tartness more palatable.
In my mind there are three things you need to think about with respect to plain yogurt:
Price of plain yogurt
Health Benefits of plain yogurt
Taste of plain yogurt
I'm going to address them each in more detail below.
Just a note – I am not being compensated in any way for promoting the Astro yogurt we buy. I just find it fulfills the criteria I look for in food – great quality and good price.

1. Price of plain yogurt
Do you buy sour cream? One day we were eating tacos and I realized we were out of sour cream.
We had a container of plain yogurt in the fridge, though, and I wondered if it would make a decent substitute. The answer, in my mind, is an overwhelming yes.
After that day I never, ever bought sour cream again.
Now I use plain yogurt absolutely any time I would have used sour cream in the past.
What does this have to do with the price of plain yogurt, or my budget, you might ask.
Well, the plain yogurt I buy comes in 750g tubs. The average price for it is $2.67 at Walmart.
I occasionally see it go on sale for $1.88 or $2.00. At our small, local grocery store it costs around $3.60. Even at that price it is a MUCH better value than sour cream.
At a discount store near where I work, 250 ml of sour cream costs $2.49. A 500 ml container costs $3.97.
That means that I pay around the same amount for 3x as much yogurt as I would pay for a small container of sour cream. Even if I bought the 500 ml container of sour cream, it still costs more than a larger container of yogurt.
If you eat as much yogurt as we do, both in sweet and savory preparations, the savings is considerable. More money left over for more other delicious things!
2. Health benefits of plain yogurt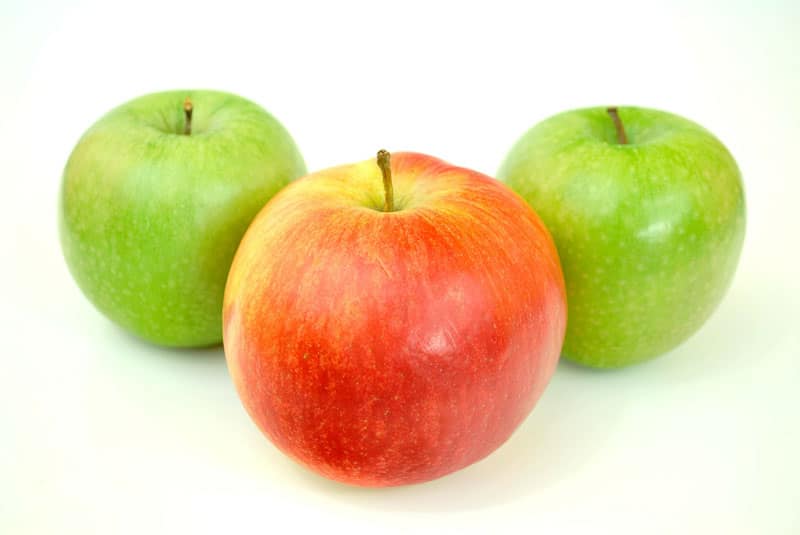 In a very basic comparison, the sour cream I looked at had 50 calories and 4.5 grams of fat in 2 tablespoons. The makers of my yogurt measure its nutritional value by the 1/2 cup, but if you do the math to make a comparison, in 2 tablespoons there would be 25 calories and 1.75 grams of fat.
But beyond those basic measurements, yogurt that contains active bacterial cultures is thought to have enormous benefits for a healthy gut. It may even boost your immune system!
I have no training in nutrition, but just from casual reading I know that the benefits of eating yogurt extend well beyond these few points.

3. Taste of plain yogurt
Did you know that if you stir a spoonful of jam or jelly into plain yogurt it makes it taste a heck of a lot more like flavoured yogurt? If you happen to make homemade jam or jelly you can even control the amount of sugar and other ingredients in it.
We've also started making several breakfast bowls with plain yogurt where you don't even miss the sweetness, and we'll probably feature some on the blog soon.
In recipes like Mama Cecile's Healthy Yogurt Pancakes we now just use straight up plain yogurt.
When I cook savory foods, I use it all the time in place of sour cream. In non-baking dishes I usually just use it 1:1 for sour cream. But I also use it instead of more milk in creamed potatoes (like in our Vegetarian Ranch Shepherd's Pie (with lentils!)), I use it, mixed with mayo and our Homemade Ranch Dressing Mix, and sometimes to make soups creamy instead of using cream. I even used it to lighten up our Healthy Jalapeno Mac and Cheese, while keeping the creamy consistency!
We eat it with nachos, tacos, and baked potatoes instead of sour cream.
In baked goods I have used it 1:1 in the place of sour cream, but if you were worried about extra liquid you could always strain a little of the extra liquid out, either with a spoon (if it's pooled on top of a new container) or using a coffee filter or cheesecloth.
I love having it on hand for marinade recipes that call for yogurt.
In all of these applications, the difference in taste is completely minimal. And since it's a creamy yogurt, the difference in consistency is minor as well.
So, if you're interested in healthy eating and trimming unnecessary expenses from your food budget, why not give it a try? You might find plain yogurt is tastier and more useful than you thought!
Meanwhile, I'll be over here, acquiring the taste for it by itself, while my two year old slurps it up like it's ice cream.
I can only aspire to be more like her!
Do you ever eat plain yogurt? How do you like to use it? Let me know in the comment section below!
If you haven't already subscribed to our blog, you can sign up here! We'd love to keep you in the loop with our delicious recipes and helpful how-to tips! Also, look for us and like us on Facebook, Pinterest and Instagram. Use the easy social media buttons above!
Save
Save
Save
Save
Save