Have you ever wondered if you can freeze flour or corn tortillas? With a few simple tips it's a fast and easy way to save money on groceries and waste less food!

We've tested lots of options to find the best methods for you!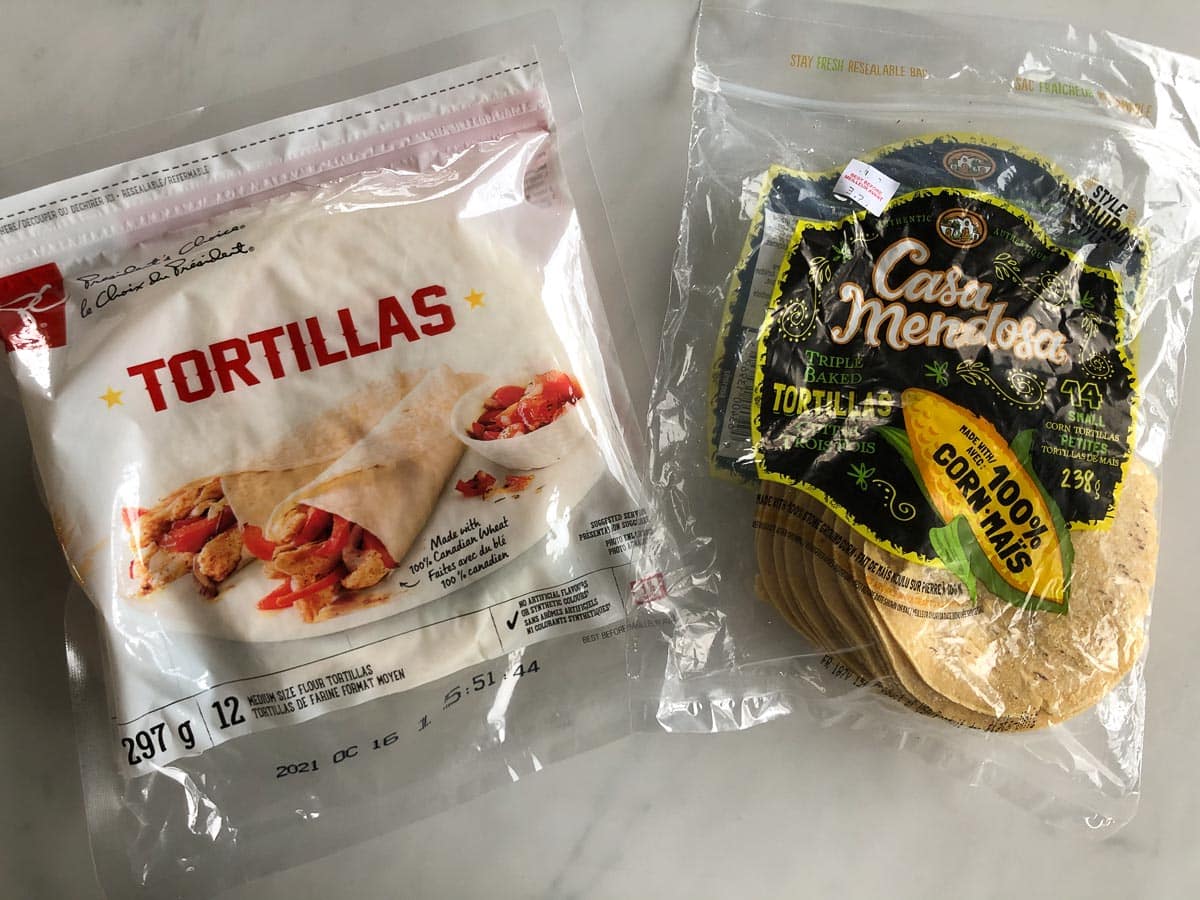 Why should you freeze tortillas/wraps?
There are a few reasons I can think of to freeze wraps/tortillas
1. To Save Money
Prices for tortillas can vary wildly depending on where you live, sales and which grocery stores you have access to.
For example, a bag of 10 large, name brand tortillas costs almost $6 at local stores. However at Costco, the same brand's tortillas come in bags of 20 for $4.99.
You're essentially getting twice as many tortillas for even less money. In some locations you can get 30 tortillas for $6. That's a huge difference.
If you live far from Costco, like I do, you might want to stock up on tortillas when you go there. Freezing is a great way to extend the shelf life of the wraps.
If you're concerned about buying local, know that I am too. Read my thoughts on the subject of Costco and other big box stores here.

2. To Waste Less Food
I can't be the only person who sometimes goes overboard at the grocery store.
I love grocery shopping so much, and get so excited about food, that I often come home with more than we can eat before it goes bad.
Then I feel guilty about wasting it.

Freezing food is a great way to reduce food waste and also waste less money (because food waste = money waste!)
Related: How to Freeze Salami
Related: How to Freeze Sourdough Bread


3. To Save Time
If you're the kind of person who likes to make things from scratch (and I often am), using your freezer is a great way to cook in bulk and store food for later use.
I've made tortillas before and I REALLY want to find the time to do it again, because I really dislike all the preservatives in storebought wraps.
When you make your own, you can make a quadruple batch once a month and freeze them to use later!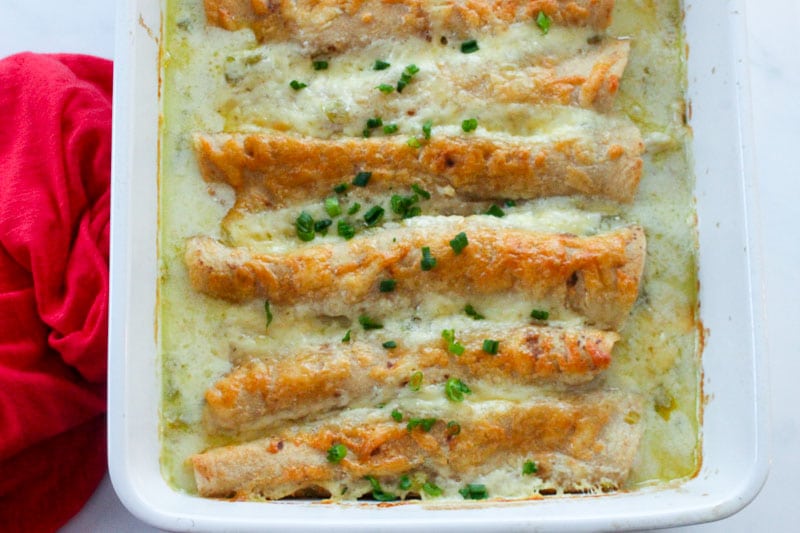 Can you freeze flour tortilla wraps
Yes! You can freeze flour tortilla wraps and the great news is they freeze and thaw super well, as long as you follow a few simple tips.
Determine whether you want to thaw them individually or as a whole package.
To be able to defrost flour tortillas individually: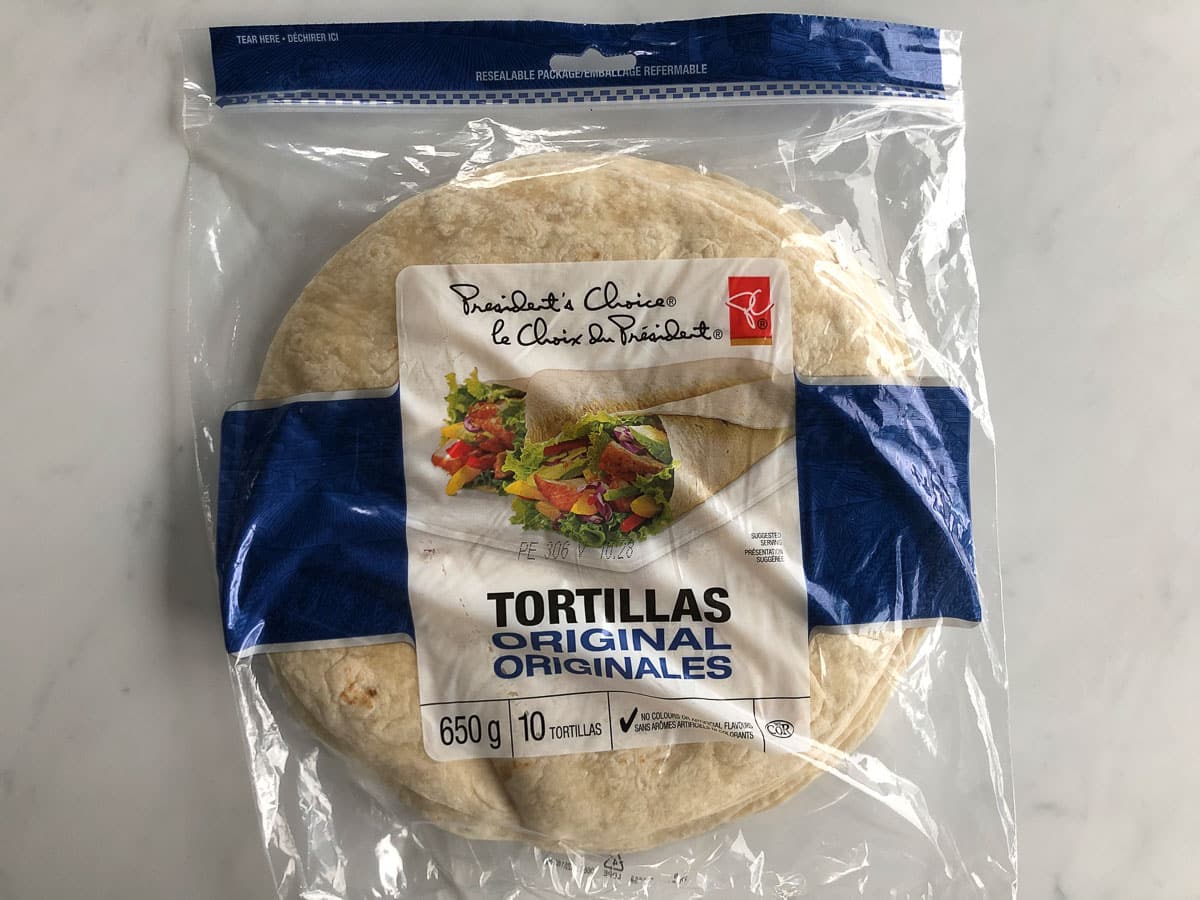 I've decided I want to freeze these tortillas individually so that I can pull them out one at a time to use.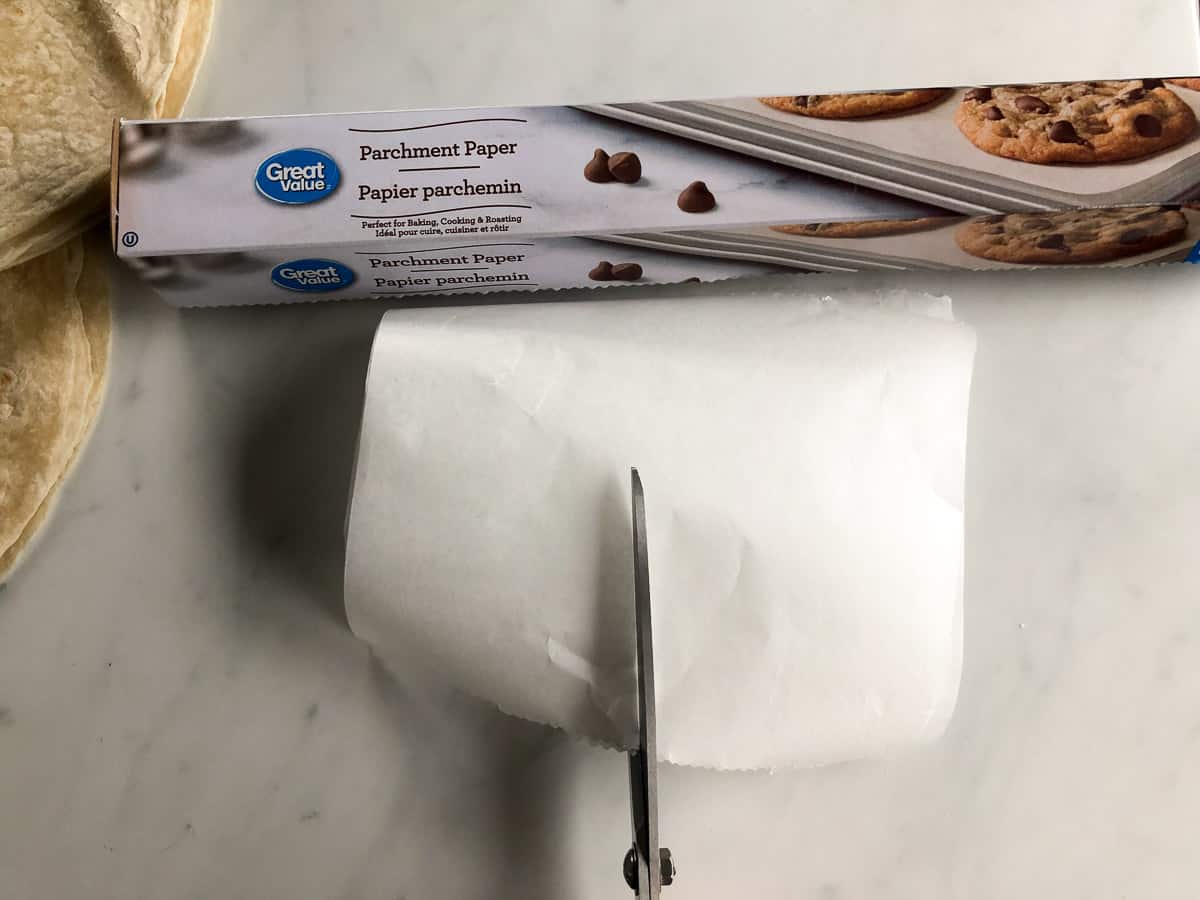 You're going to need either parchment paper or wax paper for this method.
Cut it into squares or rectangles.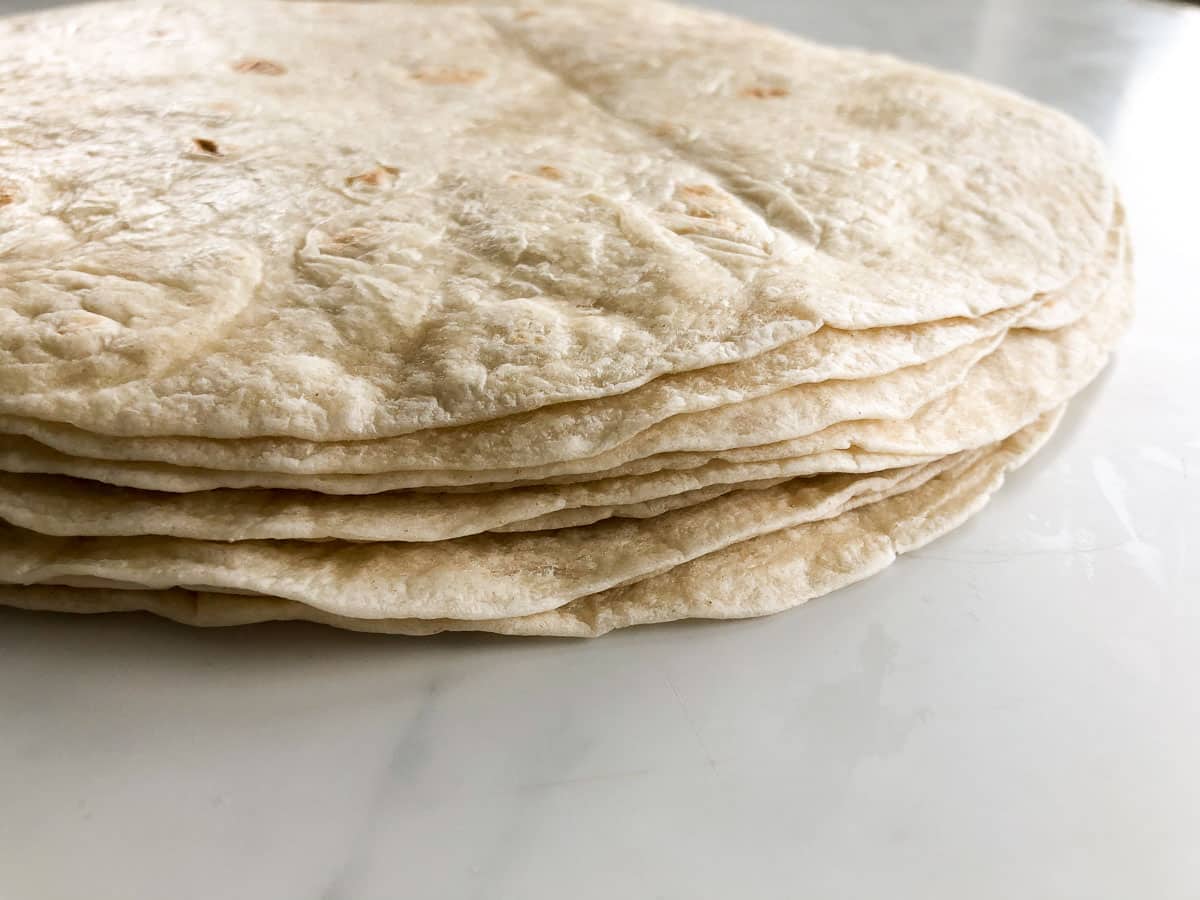 Flour tortillas are often stacked in piles for transport and the weight of other packages kind of sticks the tortillas together.
You'll need to separate them if you want to be able to thaw them one at a time to use.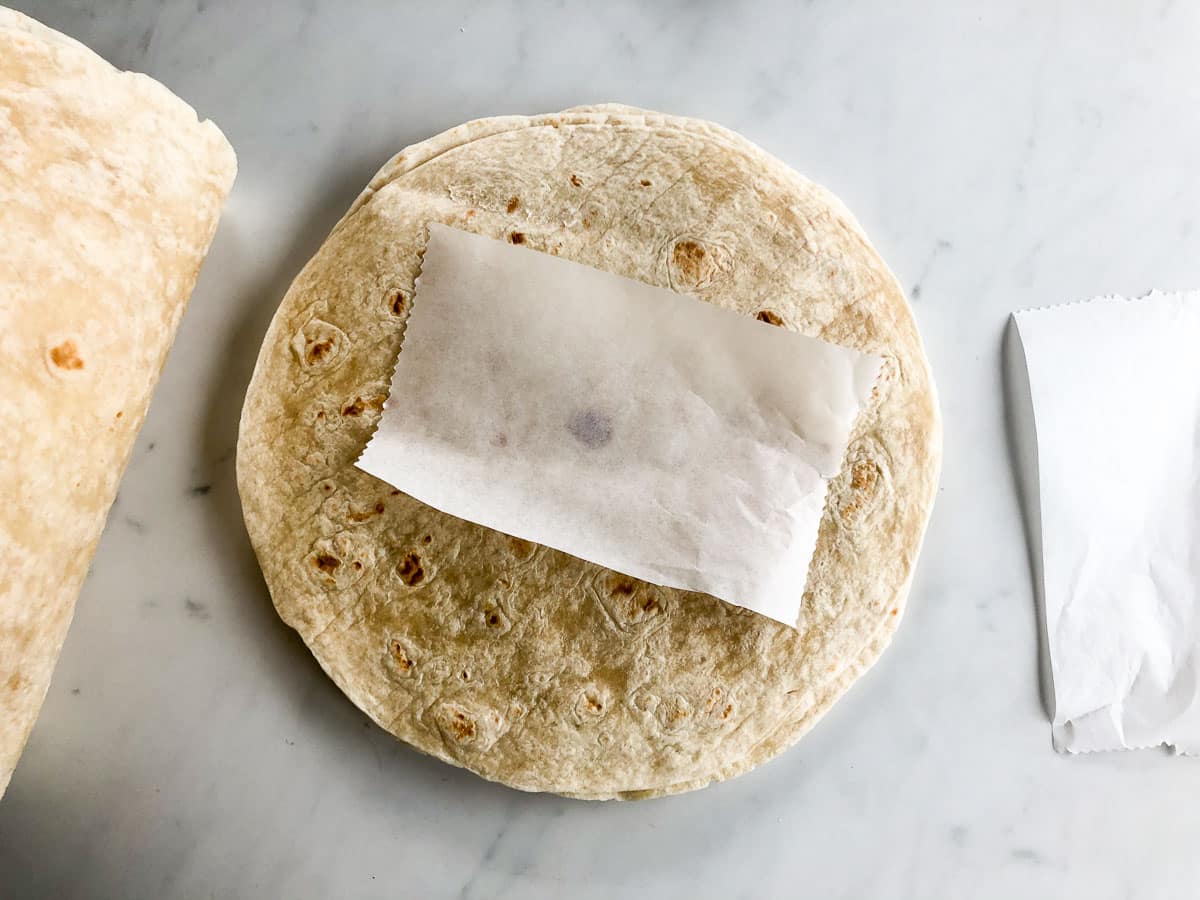 Place a tortilla on your surface and a piece of parchment or wax paper on top of it.
Continue with another tortilla, followed by more parchment paper, until you have a whole stack of tortillas with parchment paper between each layer.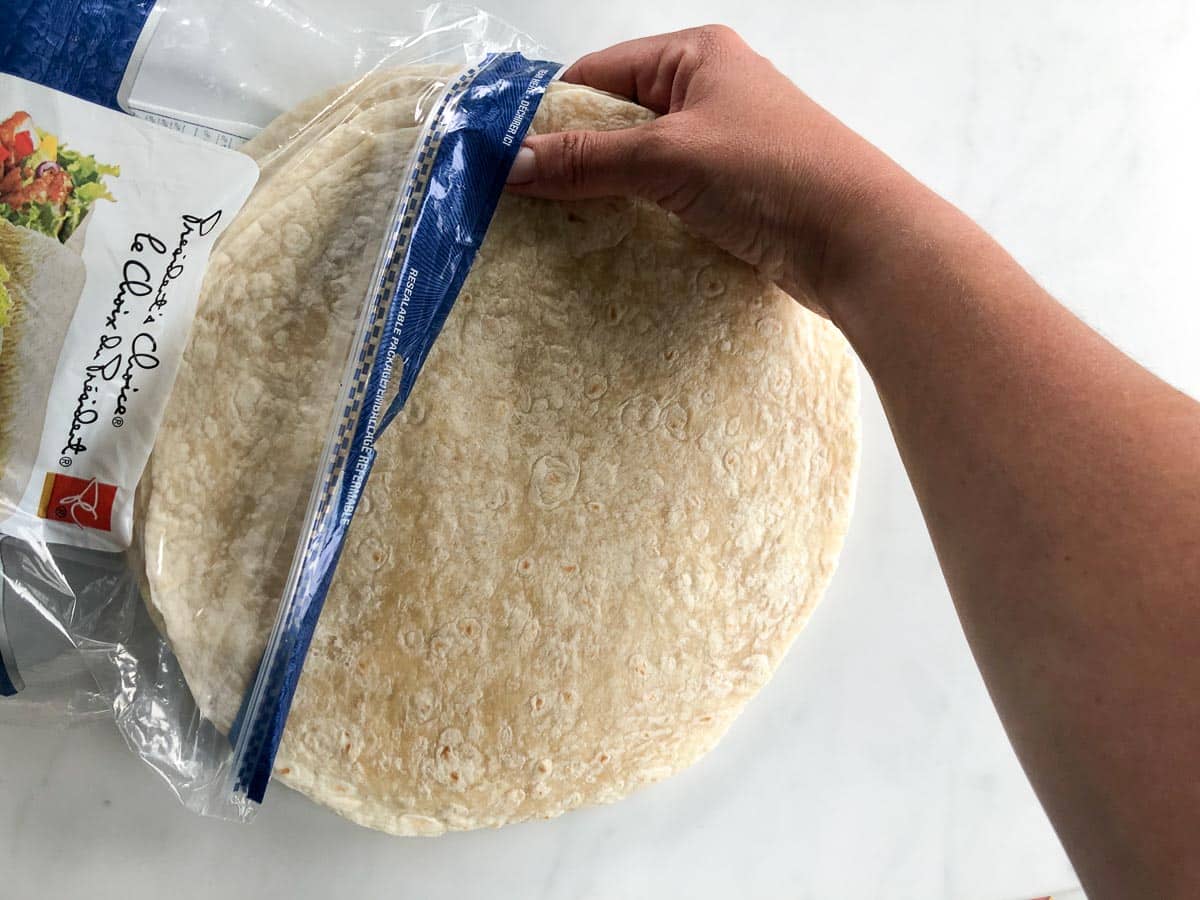 If your original bag is resealable, place the tortilla/parchment paper stack back into it and seal it well, squeezing out excess air.
You can also use a zip top freezer bag for this. Freeze.
Tip: Store flat in the freezer so that the tortillas aren't bunched up or folded over onto themselves.
To freeze and thaw the entire package at once:
This method for freezing wraps is super simple.
Just place the entire package flat in your freezer.
If it has never been opened that's even better, but it's still possible to do this even if it has been opened.
Make sure that the tortillas are laying flat and not bunched up.
Tip: Try not to be too rough with the packages of tortillas once they are frozen.

Pieces can chip off and break very easily, leaving you with ragged tortillas once they are defrosted.
Can you freeze corn tortillas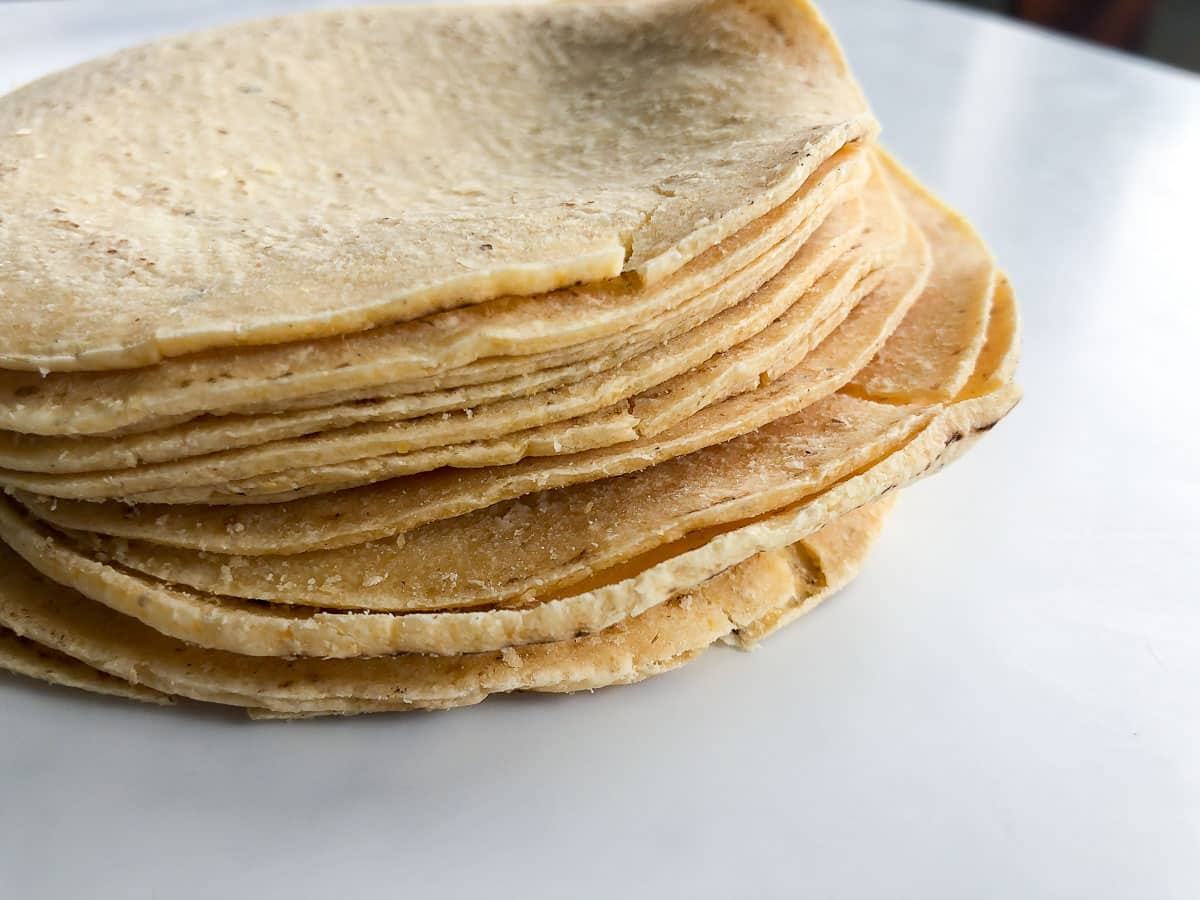 You can also freeze corn tortillas and it's just as easy as with flour tortillas.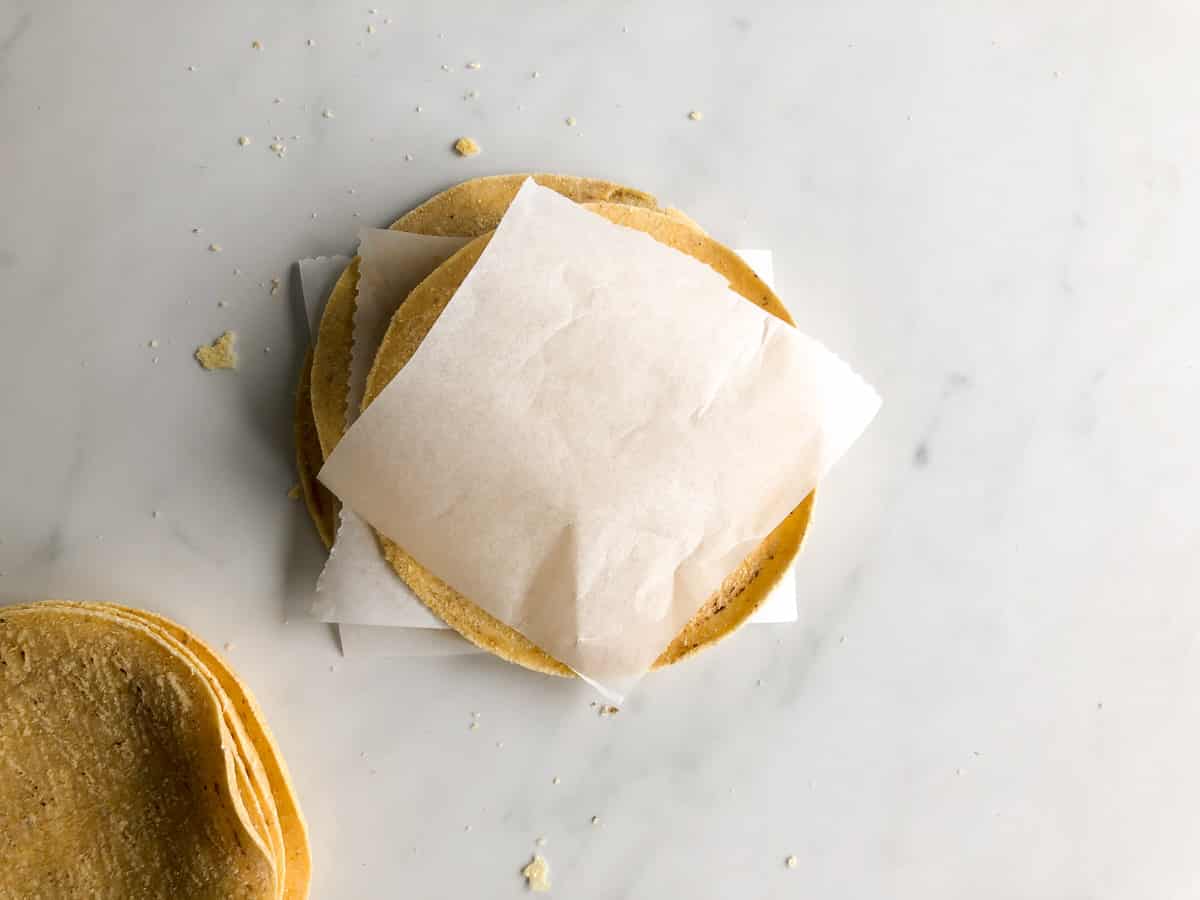 Cut small pieces of parchment paper or wax paper.
Separate the tortillas.
Layer the pieces of parchment paper between the tortillas as you stack them back up.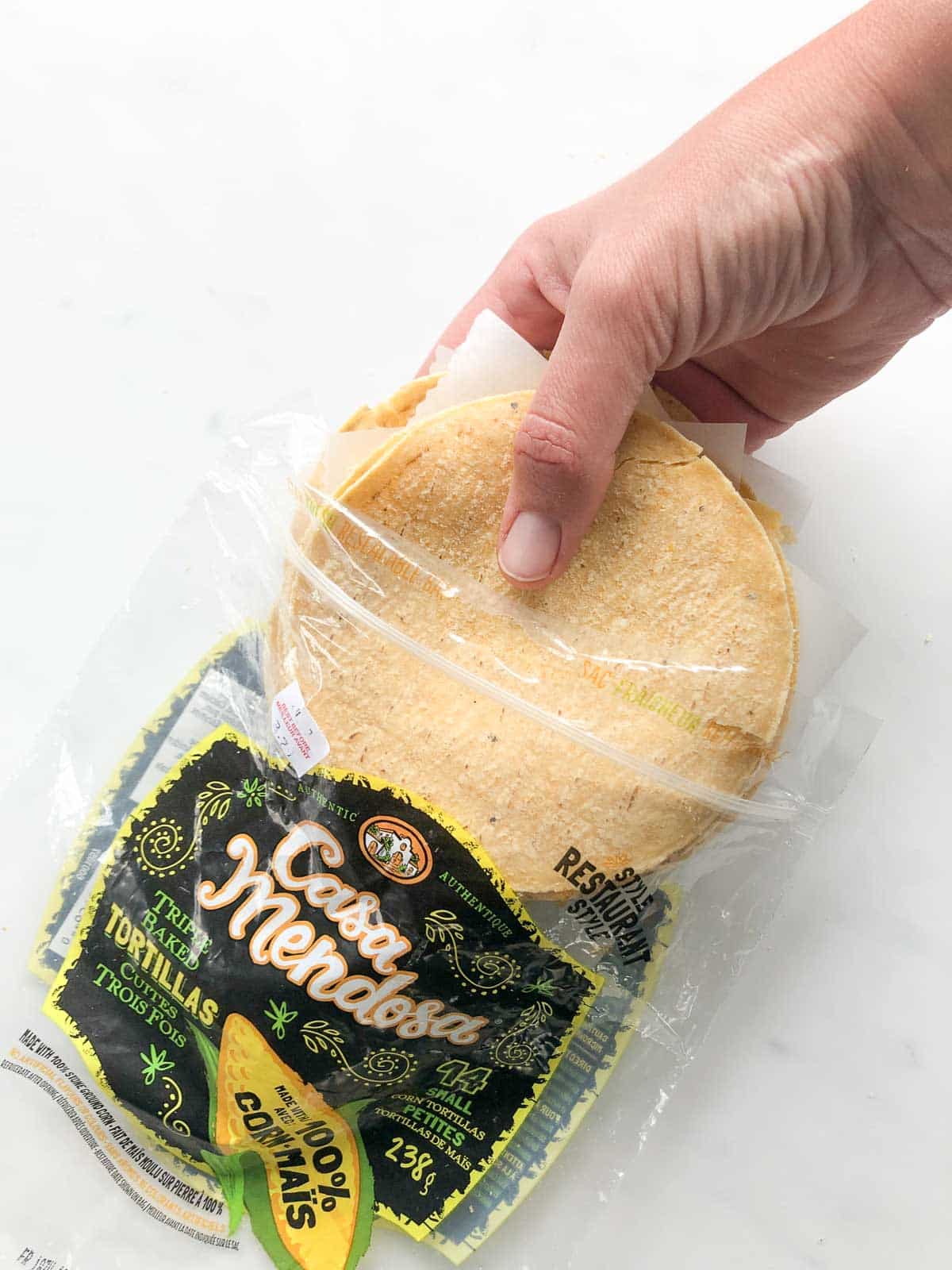 Store in a sealable bag, with excess air squeezed out.
If they're homemade, store them in a freezer zip-top bag.
Freeze.
How to defrost tortillas
Thawing flour tortillas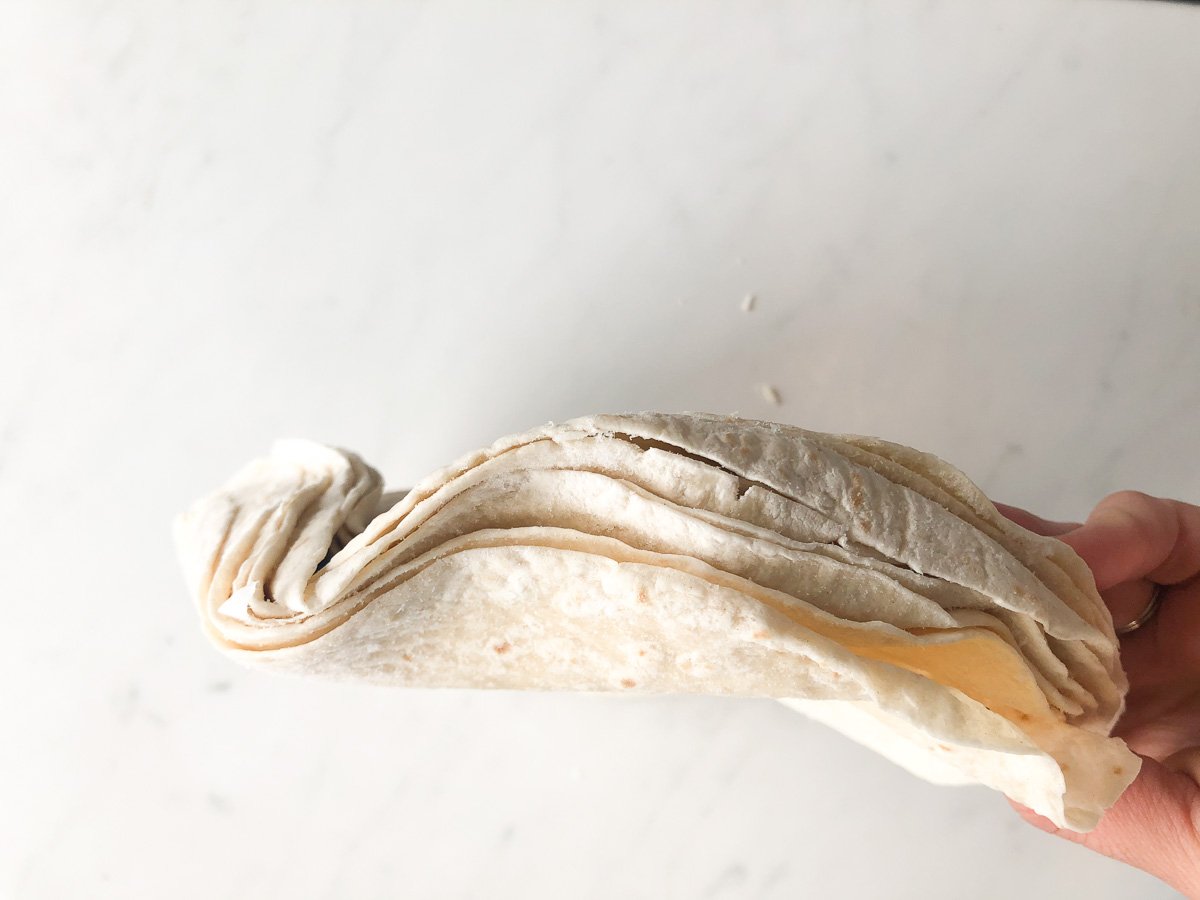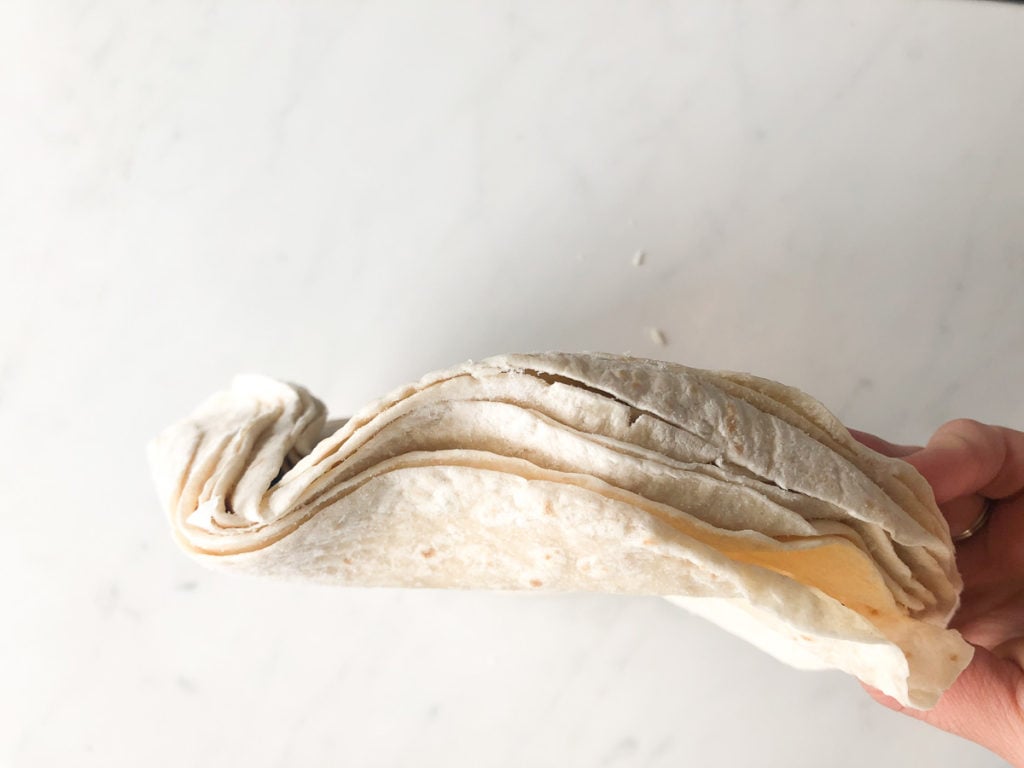 These are the flour tortillas I layered with parchment paper so I could thaw them individually.
As you can see they got a little smushed in my freezer, which is NOT ideal in terms of separating them to use one by one.
However, with only a tiny bit of effort in being careful I was able to separate the tortillas in order to use them individually.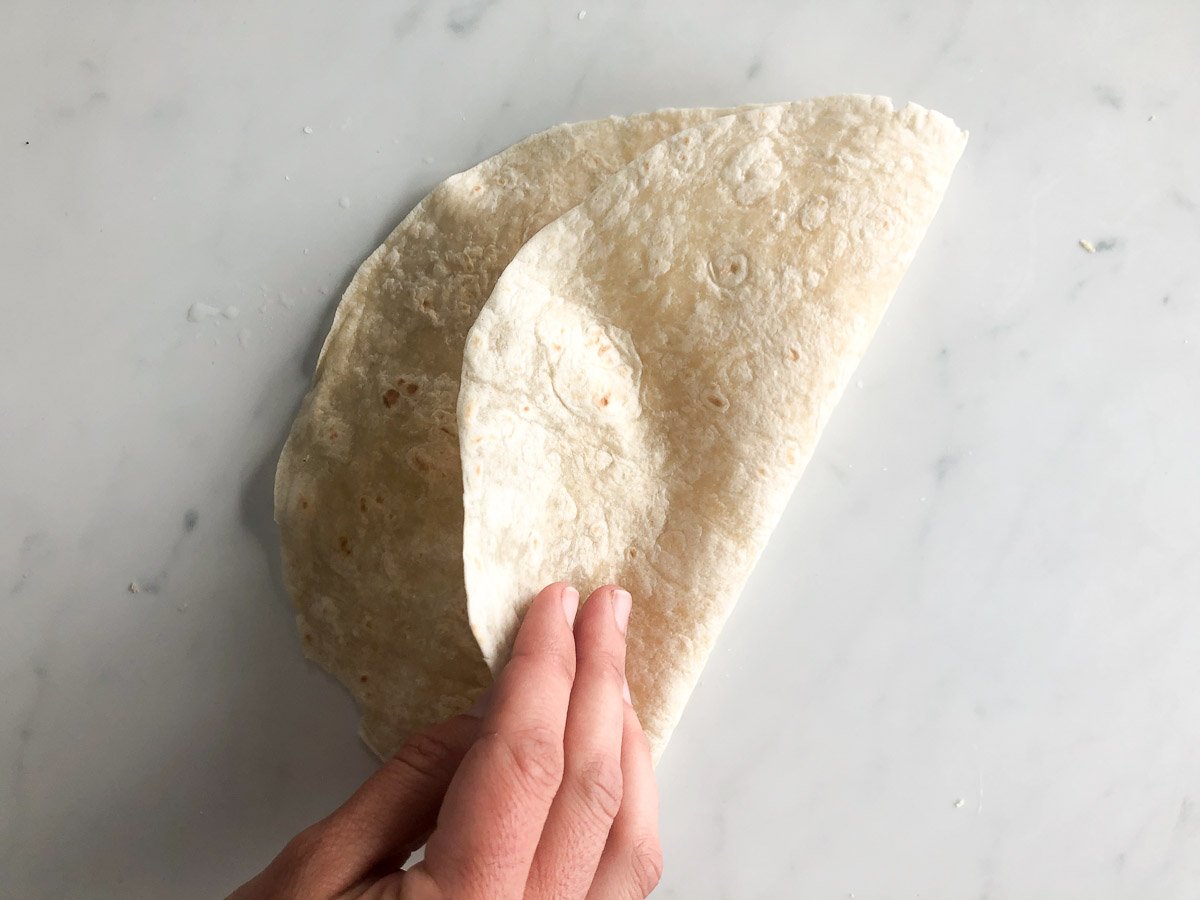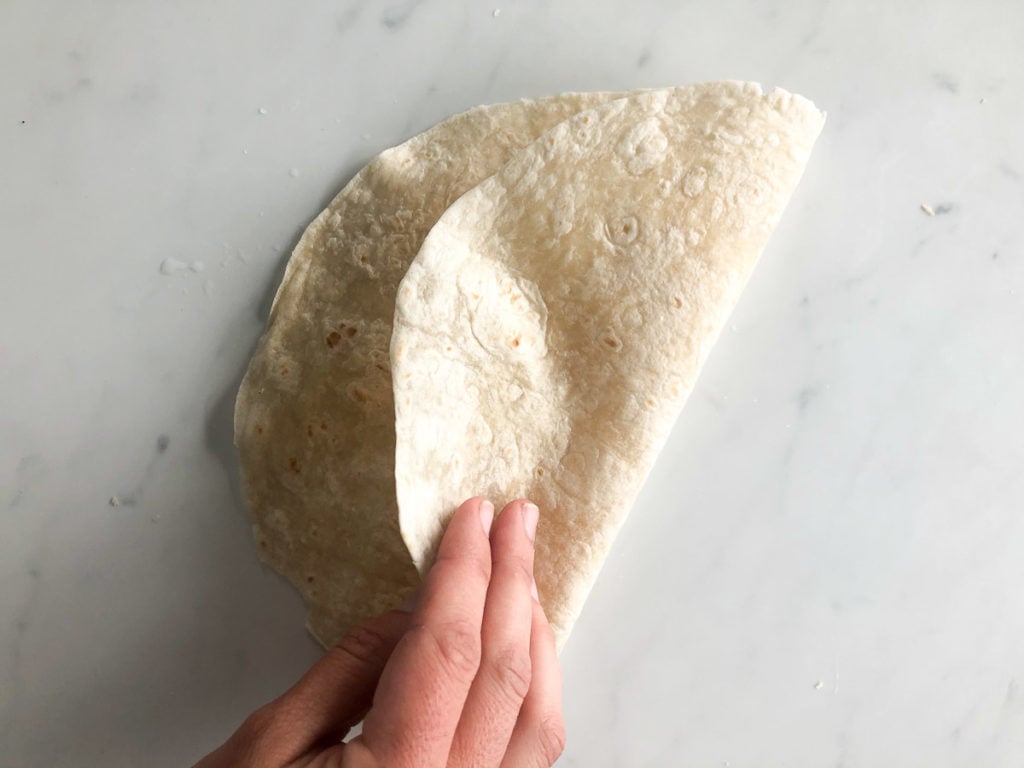 After separating the tortillas I let them sit on my counter for 5 minutes while I organized other ingredients for my wraps. Within 5 minutes they were completely defrosted.
Thawing corn tortillas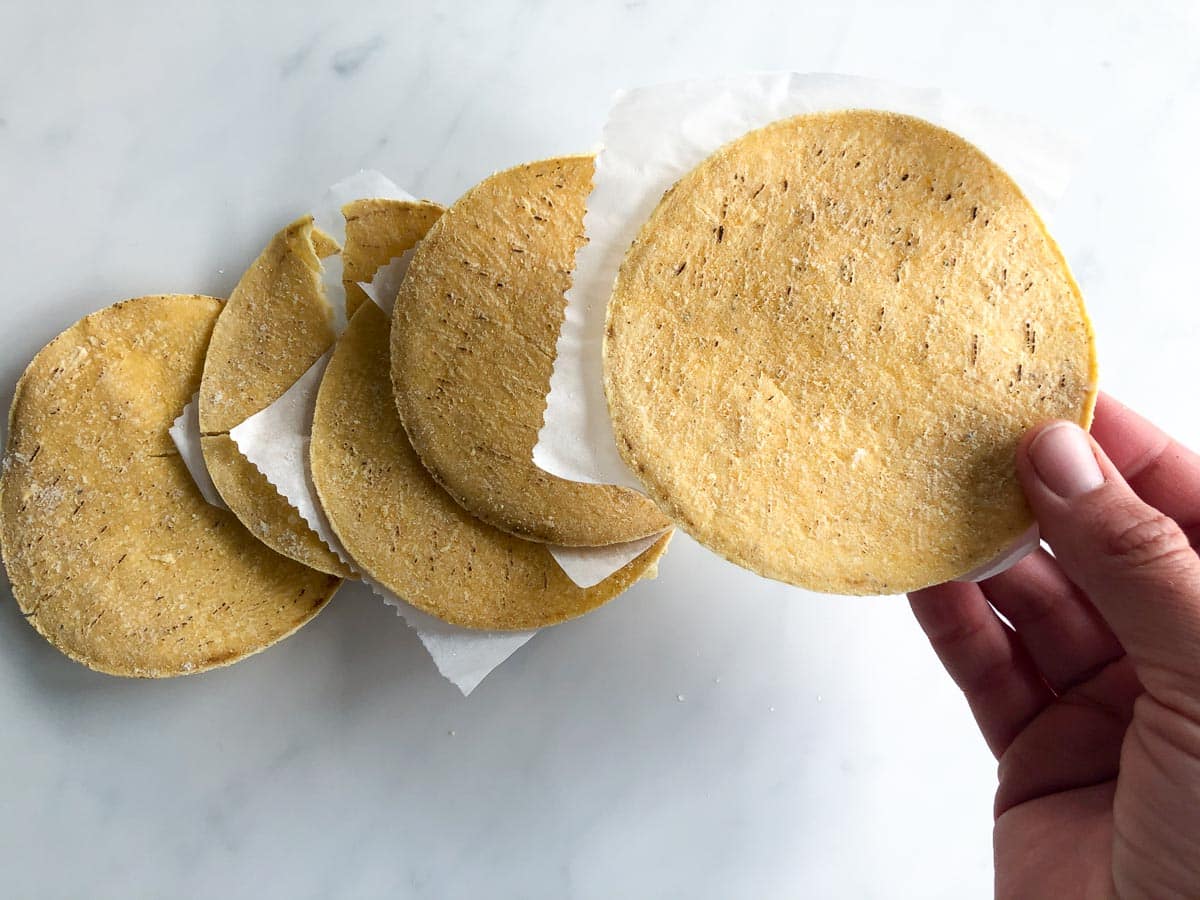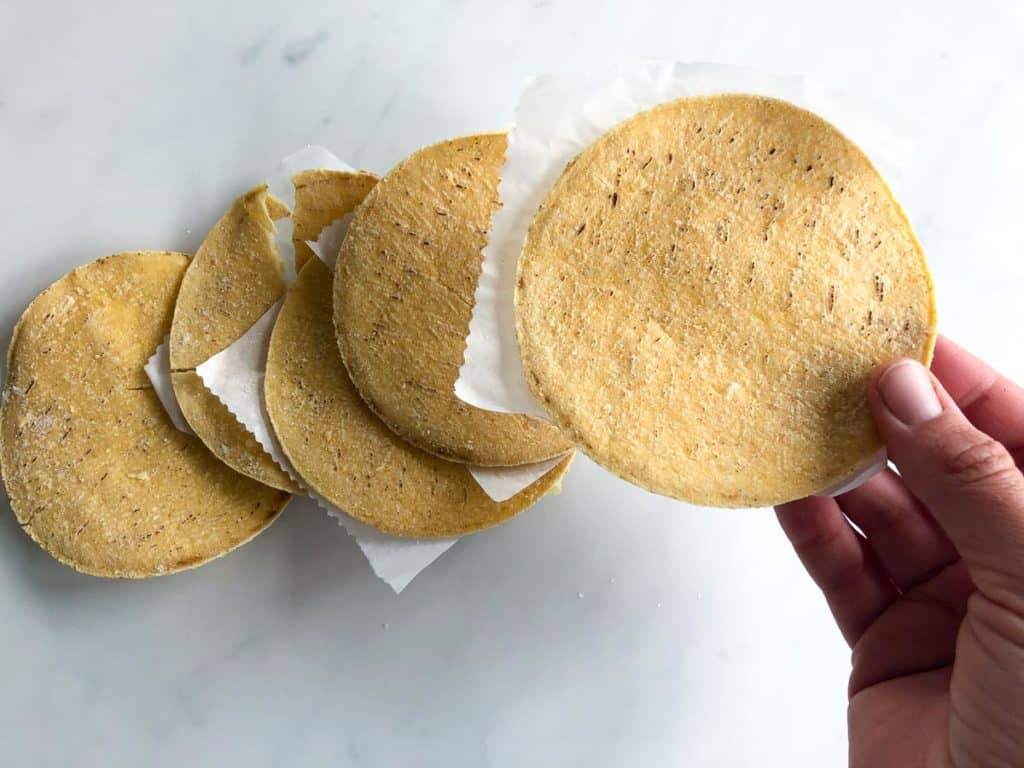 The corn tortillas stayed perfectly separated from each other with the parchment paper squares in between.
I could easily defrost the number I wanted to.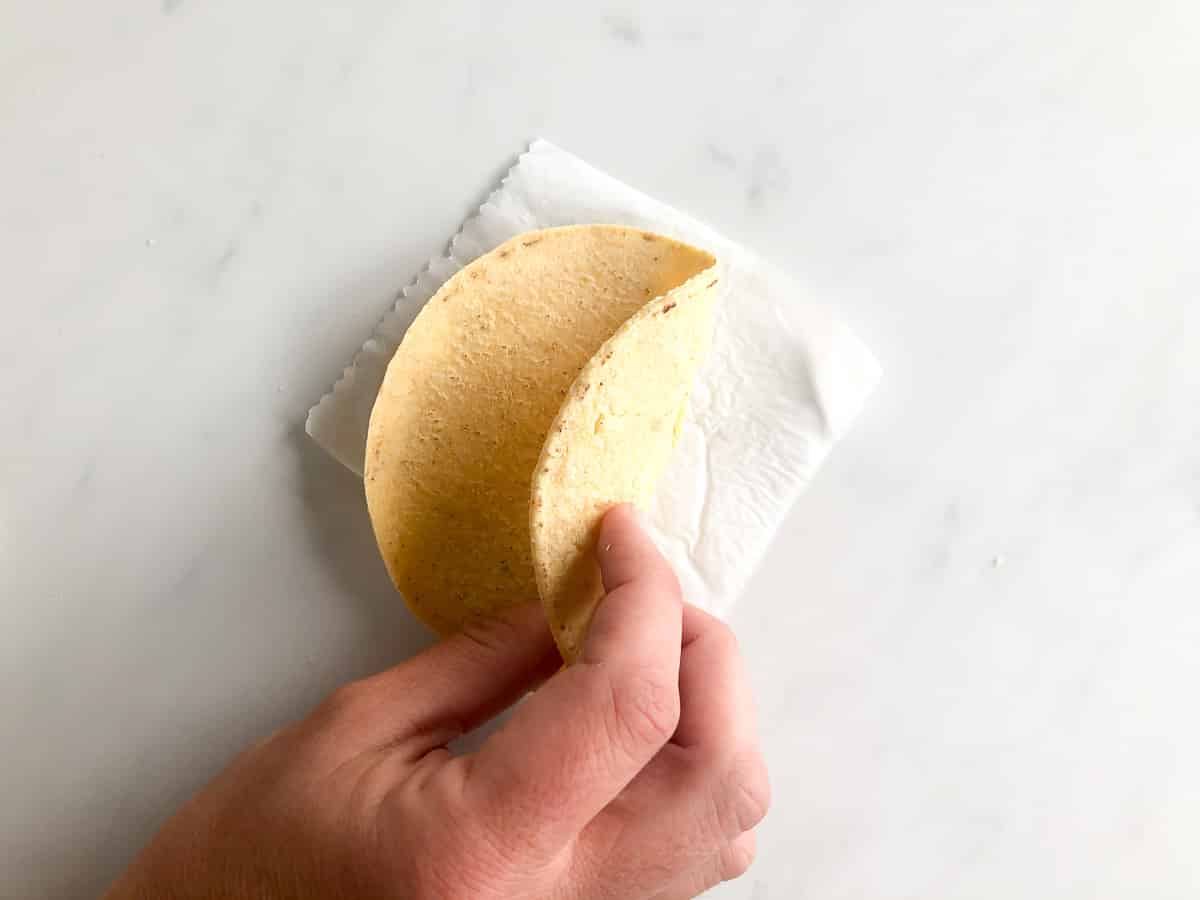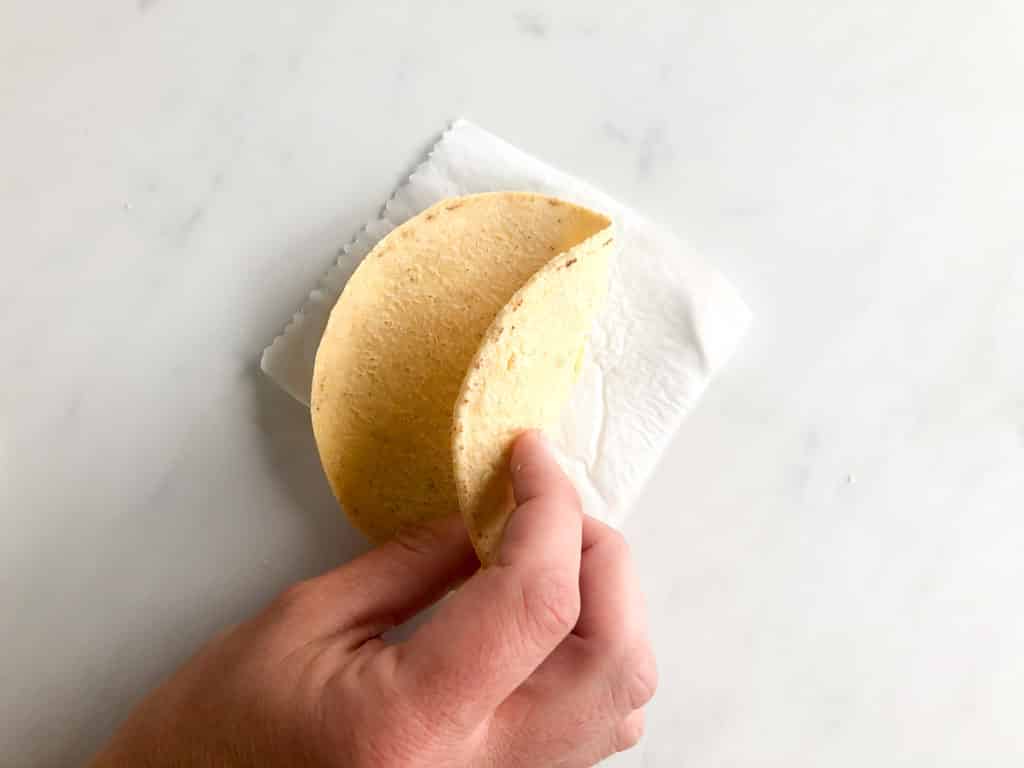 After 5 minutes on the counter the corn tortillas were completely thawed and the quality and texture were great!
Thawing a package of tortillas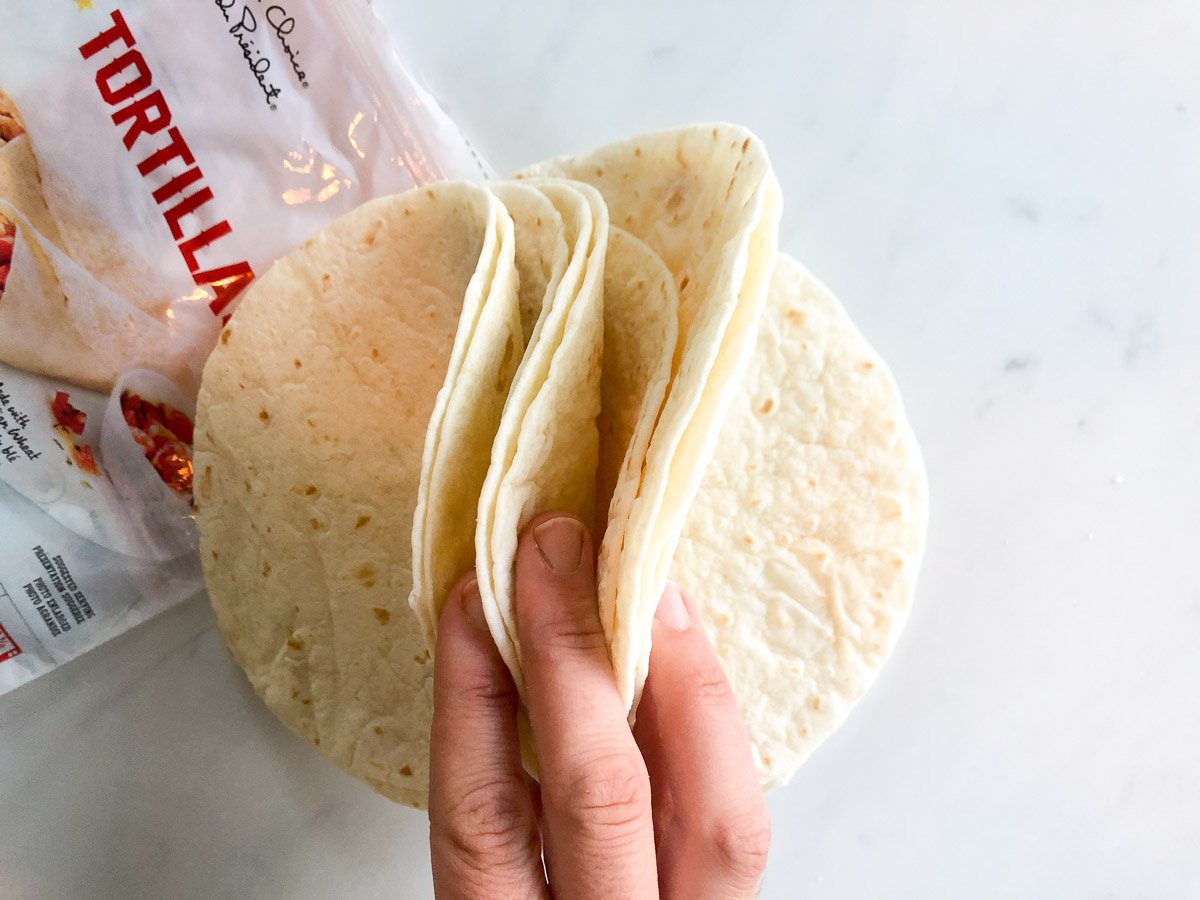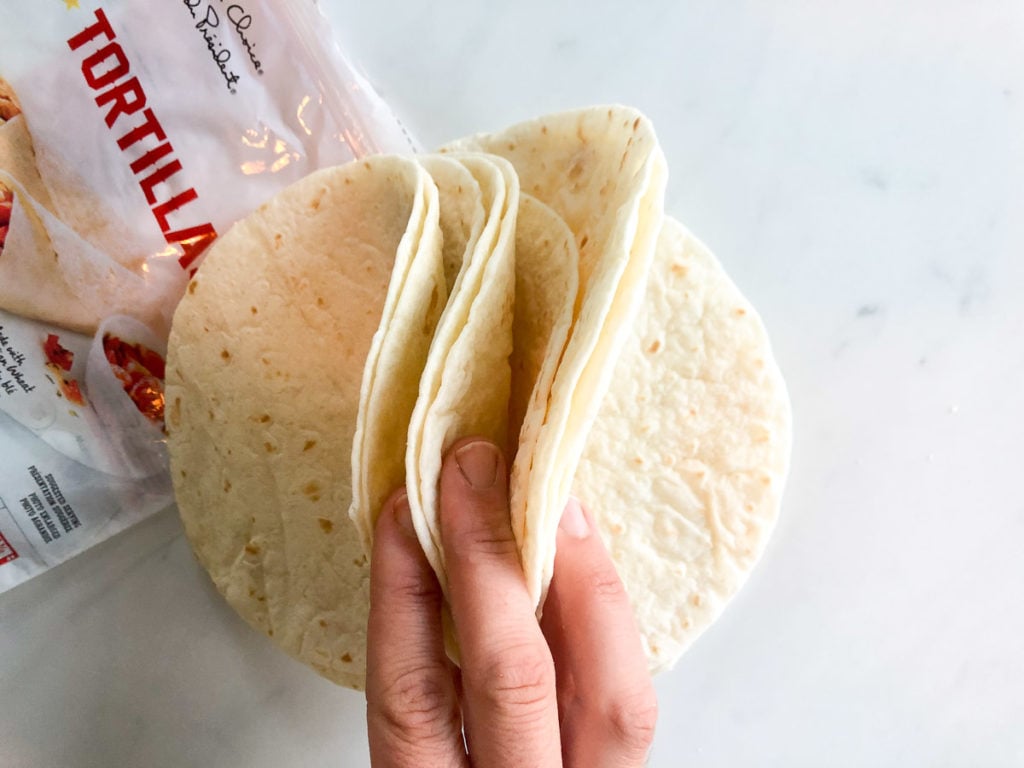 To thaw an entire package of flour tortillas, simply remove it from the freezer and let sit on counter top for one hour at room temperature.
After one hour the tortillas were ready to use!
FAQs & Expert Tips for this recipe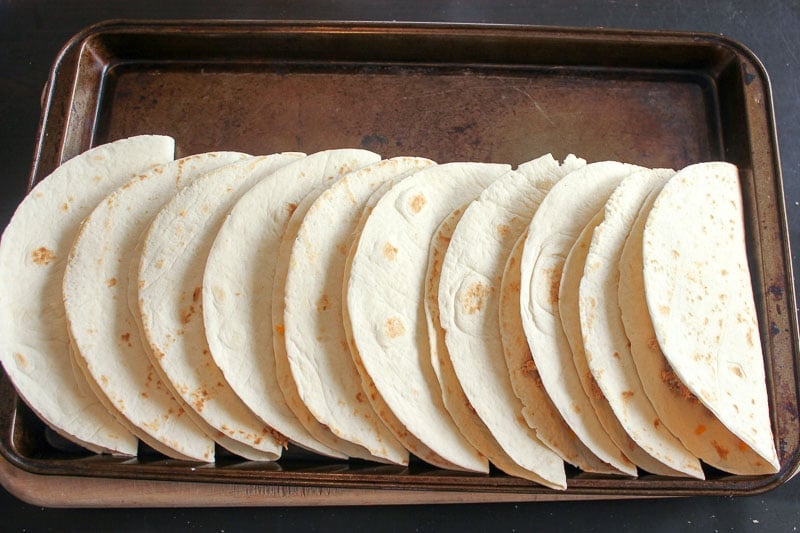 How long can you freeze tortillas for?

You can freeze tortillas for at least six months.

However, the defrosted quality will be best if you make sure not to smash them around in the freezer, because they can crack and break into pieces if you're rough with them.
Do flour tortillas go bad?

Yes, flour tortillas can go bad.

If they're homemade they may only last a few days stored at room temperature and maybe a week in the fridge.

Storebought flour tortillas have a much longer shelf life due to the preservatives used to make them, but they can still go bad over time – becoming brittle (if left to dry out), limp and soggy (if exposed to moisture), or developing spots of mold (yuck).
Can you freeze whole wheat tortillas?

Yes, you can definitely freeze whole wheat tortillas. The instructions above will ensure the best quality and texture when you defrost them.
Can you freeze storebought wraps?

Yes and you will have the best experience with quality and texture if you follow the instructions above.
Can you freeze homemade tortillas?

You can definitely freeze homemade flour tortillas using the steps outlined above. I've never tried making homemade corn tortillas, but I think you could also freeze them in the same way you'd freeze storebought ones.
What can I use defrosted tortillas for?

You can use defrosted tortillas for pretty much anything you would normally use tortillas for.

White and whole wheat tortillas can be used to make lunch wraps, quesadillas, soft shell tacos, fajitas, enchiladas, burritos and more.

Corn tortillas can be used to make tacos, taquitos, homemade tortilla chips and more.

If you have a lot of small broken tortilla pieces, try making Chicken Tortilla Soup!
You might also like: