Ever wonder if you can freeze that beautiful loaf of sourdough bread you just made or bought? Yes, you can – we share our tips for the very best results here!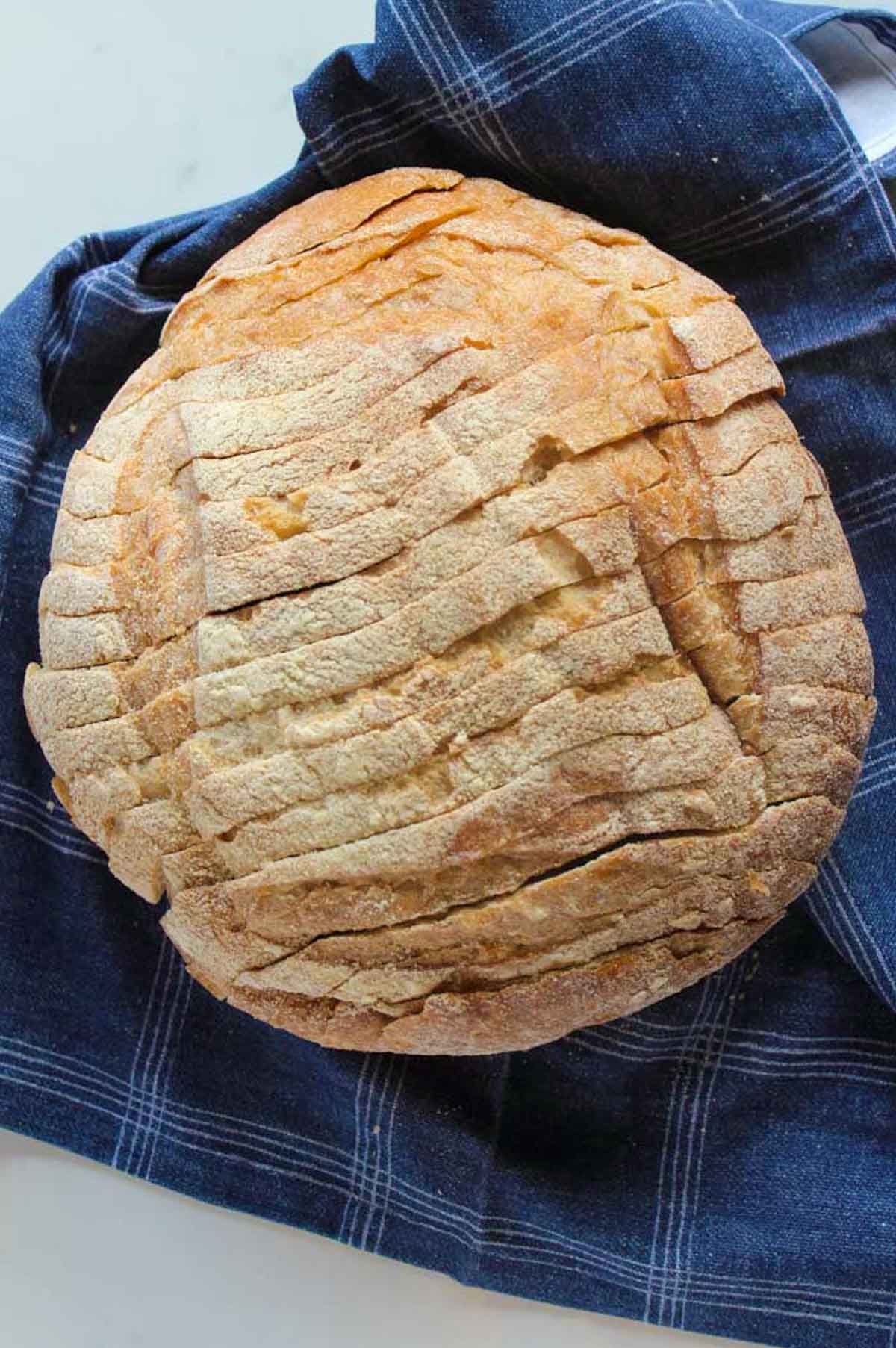 Why Should You Freeze Sourdough Bread?
For me, freezing food usually comes down to one of three things: saving money on groceries, saving money by not wasting food, and saving time.
1. Saving Money on Groceries
Whether you make your own homemade sourdough bread, or just come across a great deal on some, freezing it can be a great way to save money on groceries.
When we make things from scratch or stock up at a low price, that frees up room in our grocery budget that we can use for other things!

We can't always eat all of what we've stocked up on (like bread) right away though, and that's where reason #2 comes in.
2. Freezing Food to Minimize Food Waste
I often freeze things that I know we won't eat before they go bad.
With homemade bread or bakery bread, you usually only have a window of a few days to eat it before it will start to get stale, and about a day later you might start seeing little green spots of mold on it.
Instead of letting it get to that point I'll often slice and freeze partial loaves, so that it's easy for us to pull out just the amount we want at any given time.

3. Saving Time
Sometimes I have blocks of time I can use to make extra food, from freezer meals, to freezer pizza, to things like homemade bread (including sourdough!).
I do these things because they save me time on another day, when I might be much busier.
I love the convenience of having these things frozen for a busy day.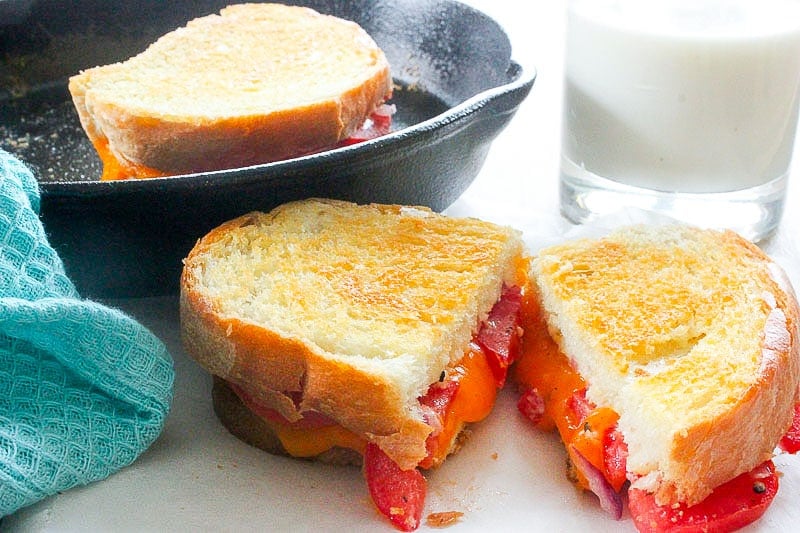 Related: Grilled Cheese With Tomato and Onion
So, Can You Freeze Sourdough Bread
Yes! You can definitely freeze sourdough bread, and the great news is, it freezes and defrosts very well if you follow our tips for the best results.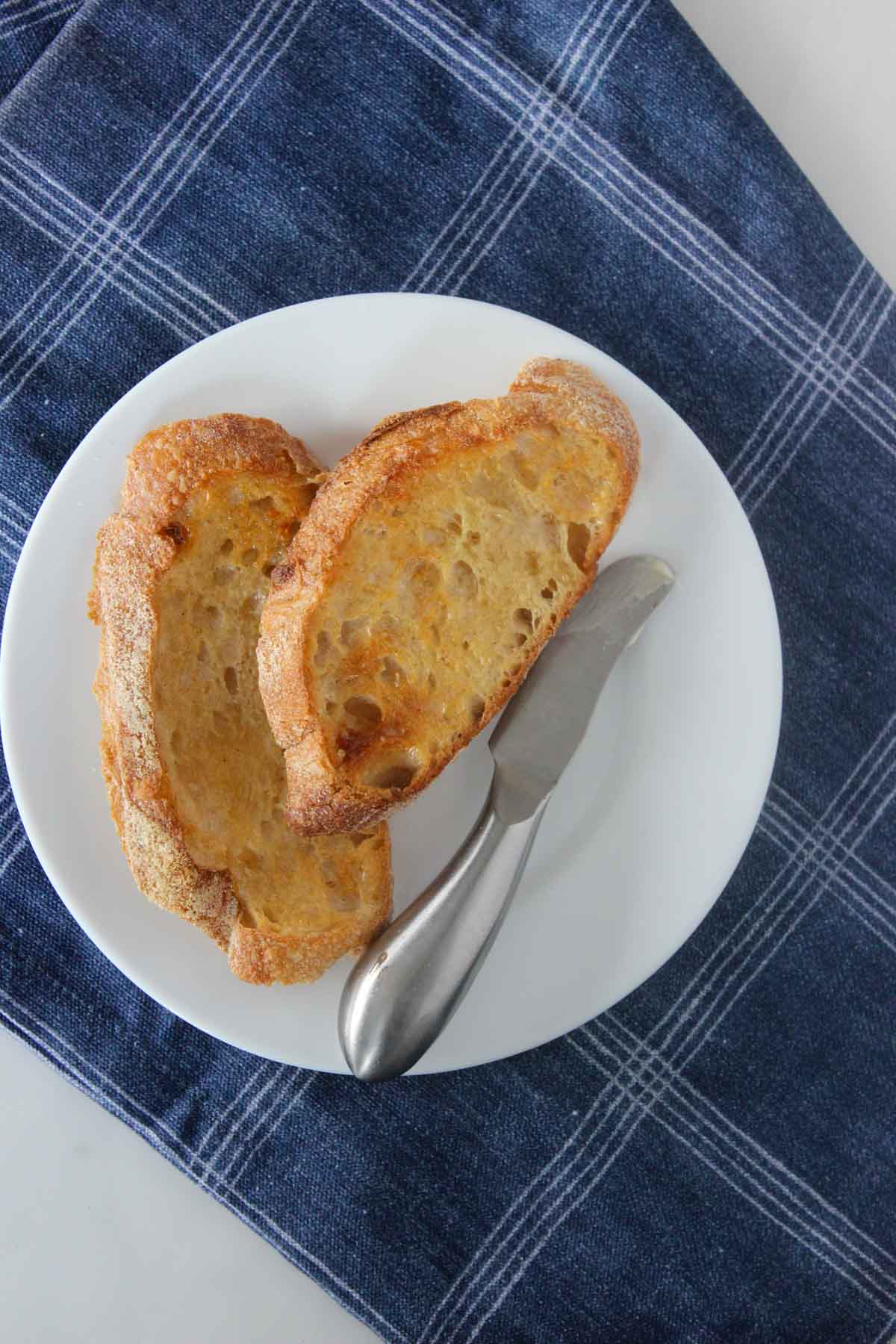 Sliced or Whole?
The most important thing to do when freezing sourdough (or any kind of bread) is to first determine how you want to use it later.
If you have fresh bread and want to be able to take out a full loaf later and slice it as needed over a few days, then you can definitely go ahead and freeze your loaf whole.
If you have a loaf of sourdough that you've already been eating for a few days, but you know you won't finish before it goes bad, then you'll want to slice it before freezing it. This way you can pull out only as many slices as you need at any given time.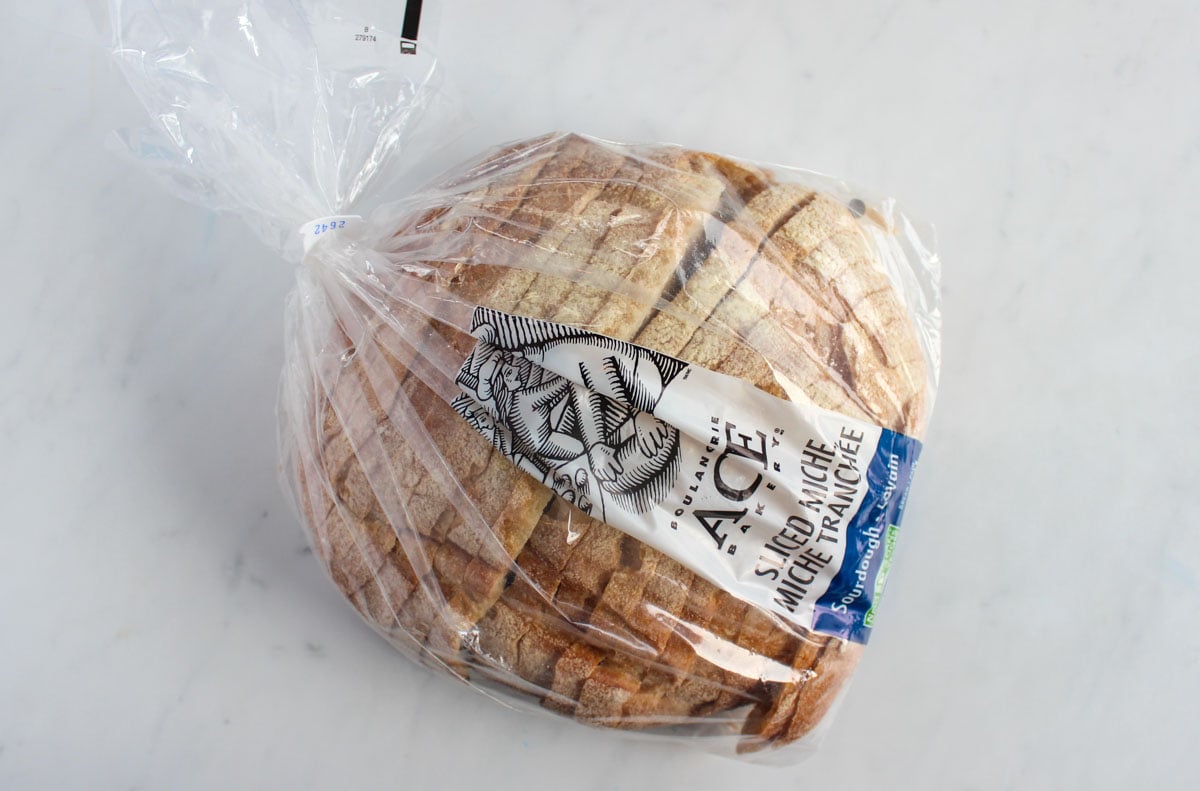 I will say that sliced is more convenient if you're often short on time when you're cooking with it.
You can pop a slice of frozen sourdough in the toaster and it's toasted and ready to eat in almost exactly the same amount of time as if it hadn't been frozen. Even just sitting at room temperature it doesn't take very much time to thaw.
If you freeze your loaf whole you have to wait for the whole loaf to thaw before you can use any of it.
How to Freeze Sourdough Bread
Gather your freezing supplies. I recommend either tin foil or plastic wrap, heavy duty freezer bags, and a marker to label your bag with.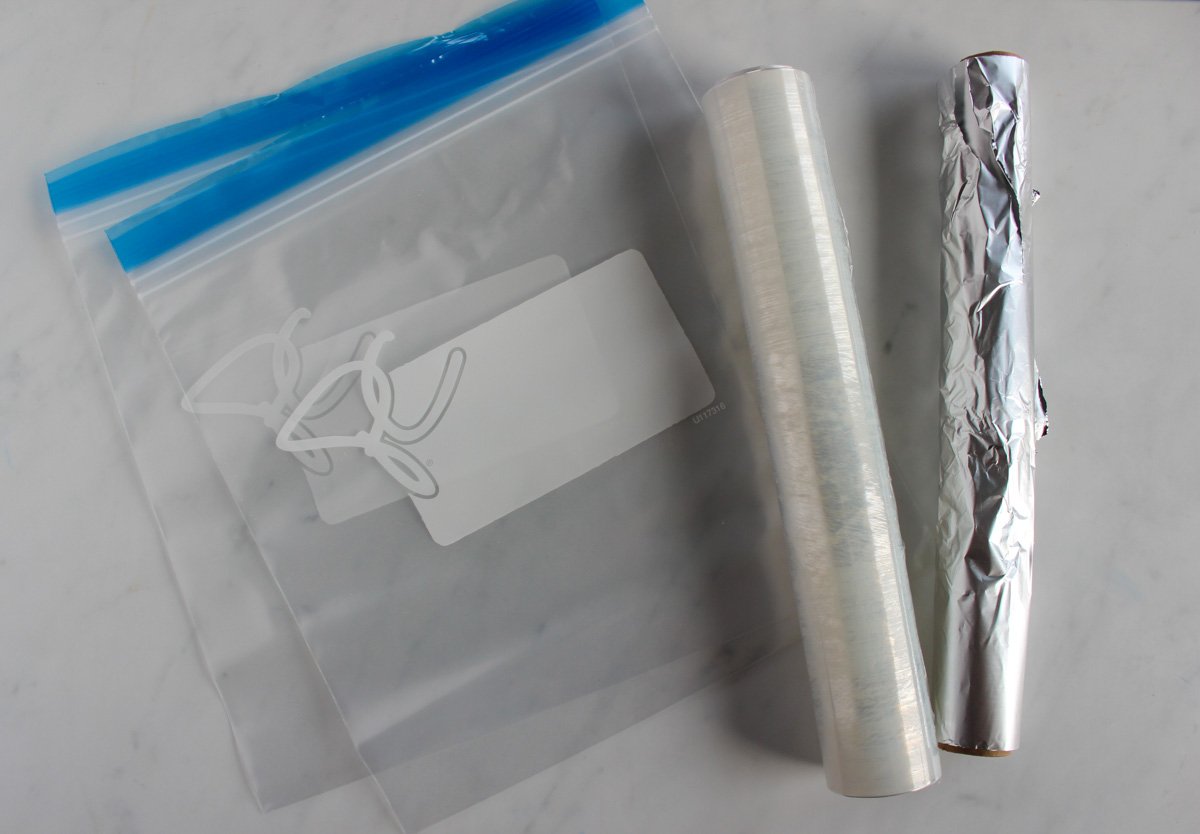 2. Decide if you're going to freeze your bread whole or sliced (see above for pros and cons of each method). If you are going to slice it, go ahead and do that now.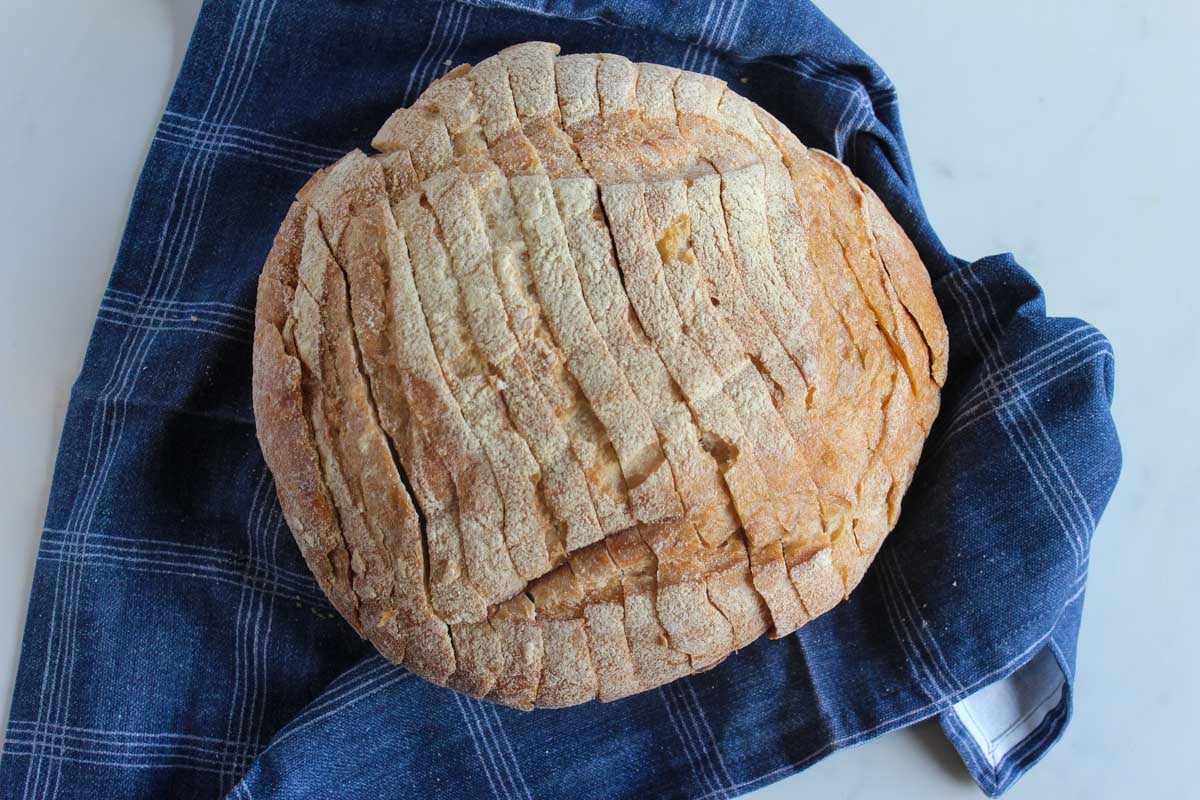 3. Wrap your bread tightly in a snug base layer. I experimented with using both plastic wrap and tin foil and I found them both very effective at wrapping nice and tightly.
Tip: If you plan to unwrap and rewrap your bread often, plastic wrap might hold up better than tin foil.
4. Take your tightly wrapped bread and place it inside a heavy duty zip top freezer bag. This will protect it from freezer burn.
Label and freeze.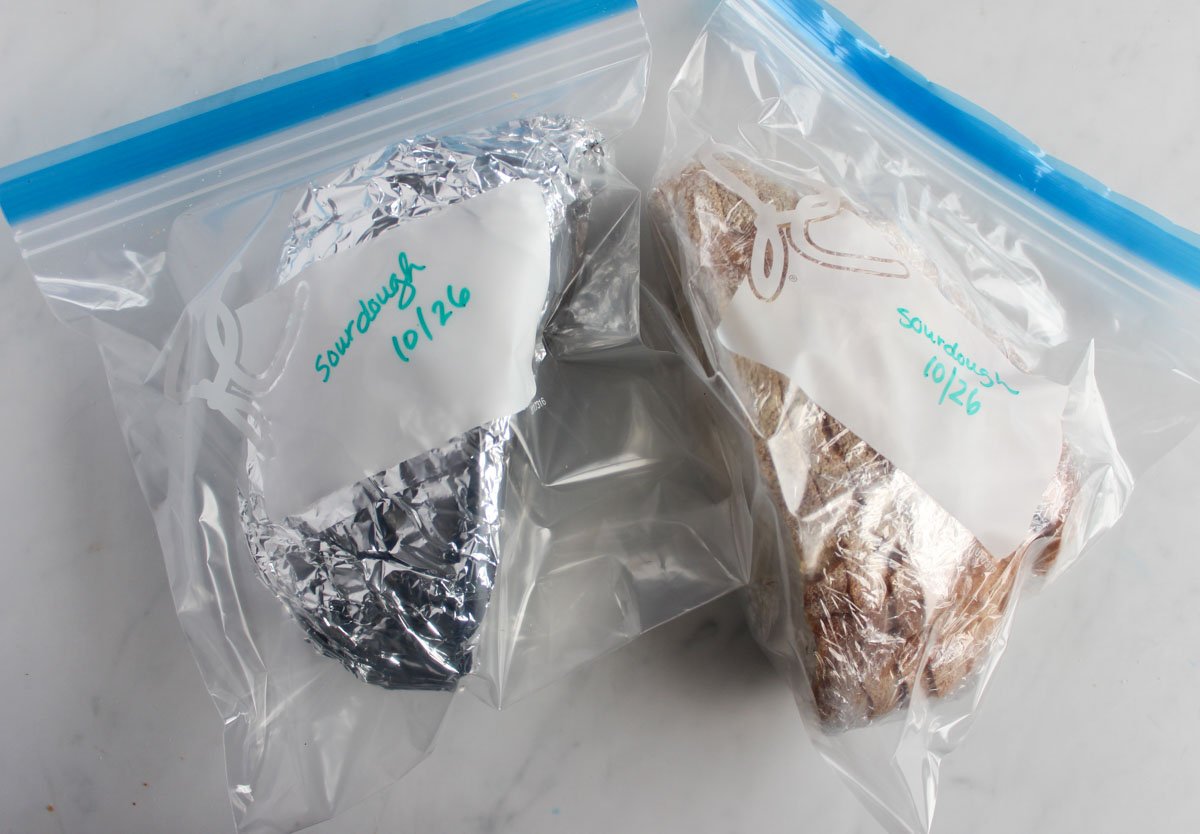 How to Defrost
To defrost your sourdough bread you have a few options:
If it's whole you can just take the whole loaf out and leave it at room temperature until it's defrosted.
Tip: The best way to do this is by unwrapping it so that condensation doesn't form inside the packaging, and then repackaging it after in a dry bag.
If it's sliced you can take out the number of slices you need and either thaw at room temperature (details below) or toast.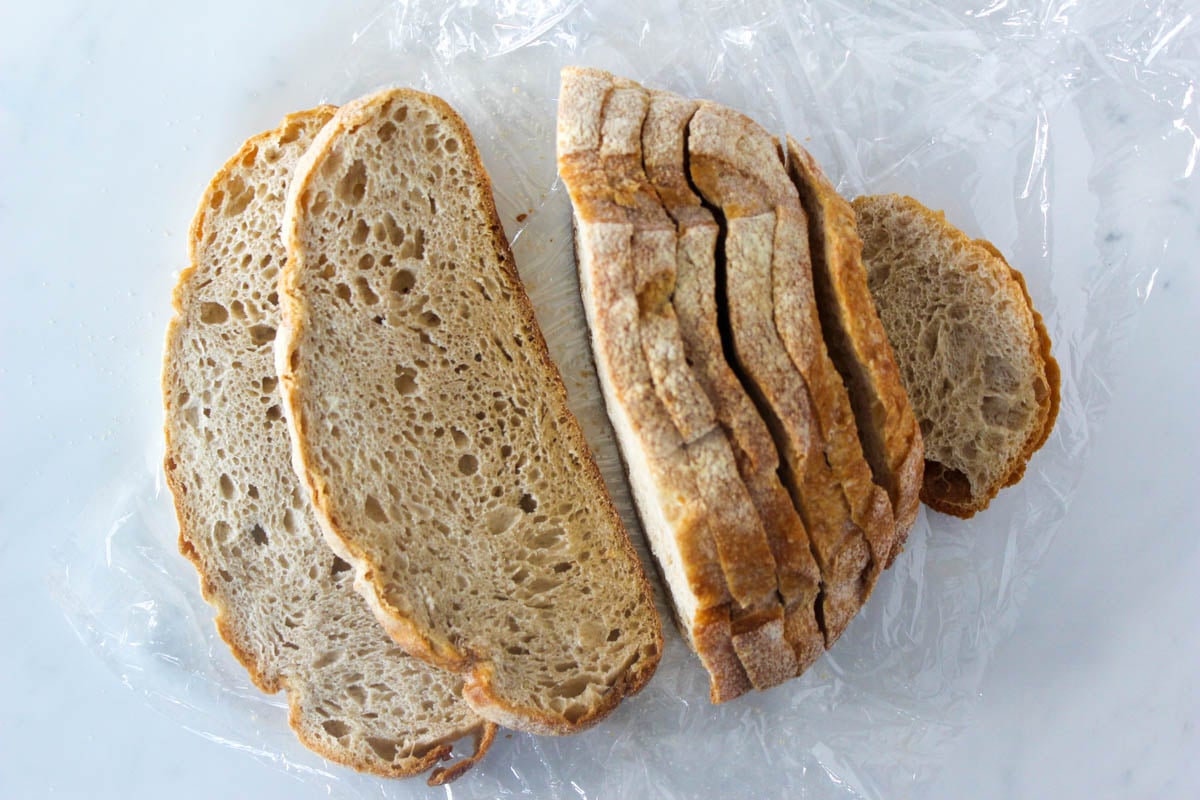 My sourdough slices defrosted completely after 20 minutes at room temperature (in a single layer – not stacked).
My frozen slices also toasted in almost exactly the same amount of time as unfrozen bread, which is very convenient.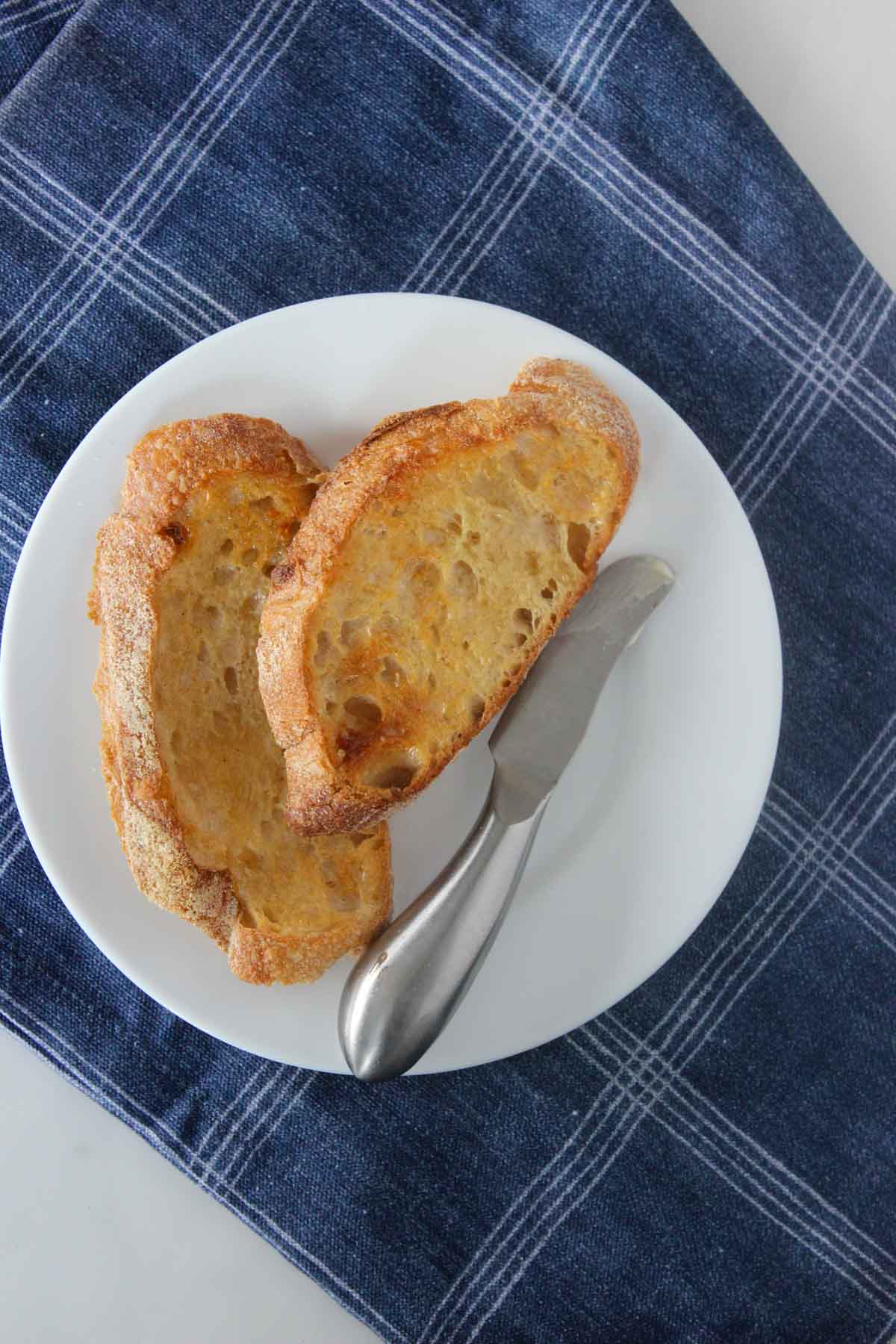 FAQs
Does it matter if my sourdough is homemade or storebought?

Nope! In my experience homemade and storebought bread both freeze and defrost equally well.
You might also like: