This is the ultimate guide to easy, healthy, (cheap!) granola. Mix up your ingredients, pour them on a pan and slide it into the oven for about half an hour. You could be enjoying a bowl of warm, toasty granola and yogurt before you know it!

I don't know about you, but I love a little granola with my yogurt. Where I live, though, granola is SO expensive. Luckily, it doesn't have to be expensive to make your own, and it can be easy and healthy too!
The beauty of granola is that it's made mostly of oats, and you can bulk it out with whatever you want. Heck, you could even make all-oat granola if you wanted to! You can tailor it to suit whatever works for you – nuts, dried fruit, gluten-free, the sky's the limit!
With just a few minutes to mix the ingredients together and about half an hour in the oven, you can have a whole pan of warm toasty granola in the same amount of time it takes me to drive to a big-box grocery store. Yes, I live that far out in the country. But I love it.
(PS – check out our posts on Stocking Your Pantry on a Dime , Stocking Your Freezer on a Dime, and Stocking your Fridge on a Dime.)
The important thing about this granola is not to overcook it. Once it's been in the oven about ten minutes stir it well every 5-10 minutes until it's done. Burnt granola isn't fun for anyone, and I speak from experience.
So gather up whatever ingredients you have on hand, set aside half an hour or so when you'll be in the kitchen anyway (making dinner? cleaning?) and try this granola!
Step-by-Step Instructions for Easy, Healthy, Cheap Granola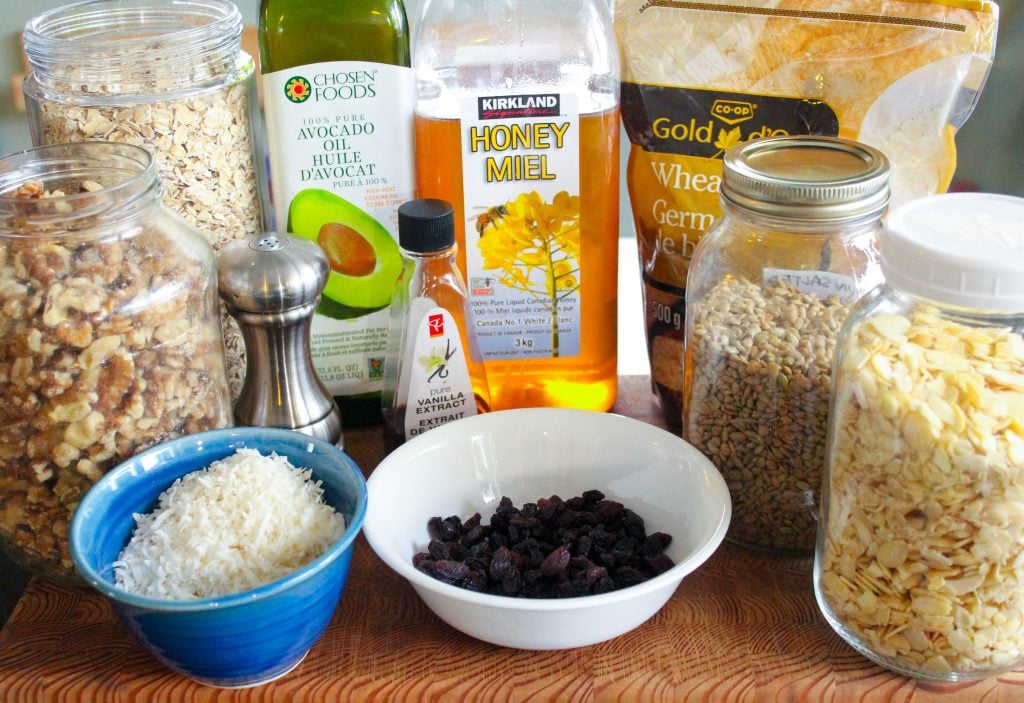 Ingredients for Easy, Healthy, (Cheap!) Granola.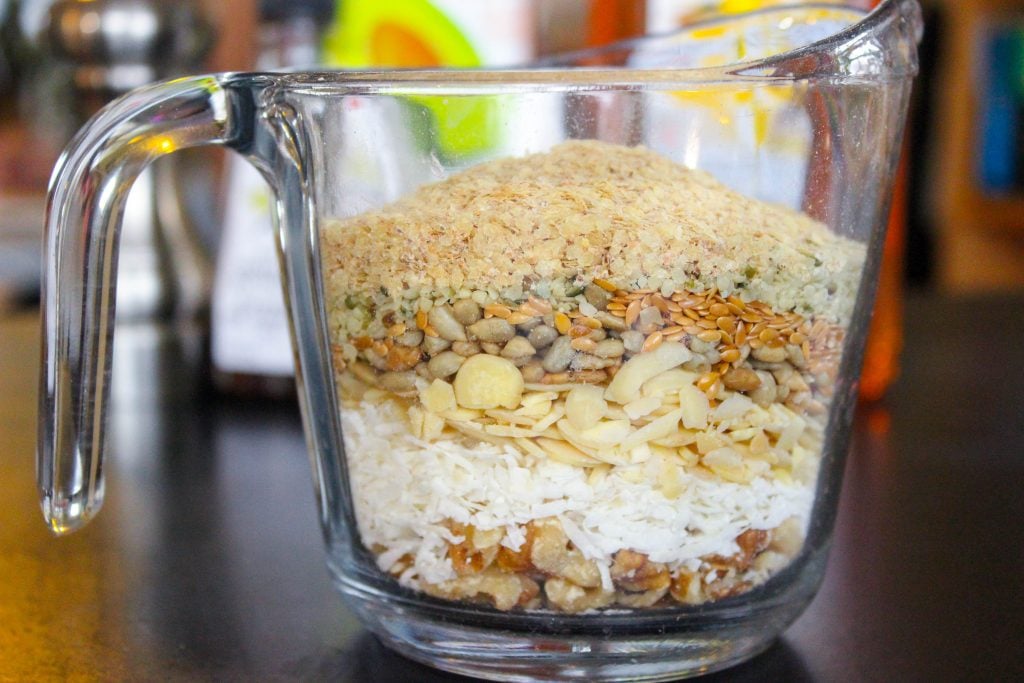 After putting 3 cups of oats in a large bowl, choose your add-ins. Use 1-2 cups (or less, if you're on a tight budget).
Here I used around 2 cups made up of chopped walnuts, shredded coconut, slivered almonds, flax seeds, unsalted sunflower seeds, hemp hearts, wheat germ and a pinch of salt.
Tip: If you are making gluten free granola be careful with your add-ins – wheat germ is not gluten free.
Yes, my measuring cup is old and has no markings. I'm okay with that for general measurements like this one 🙂 Stir add-ins into oats.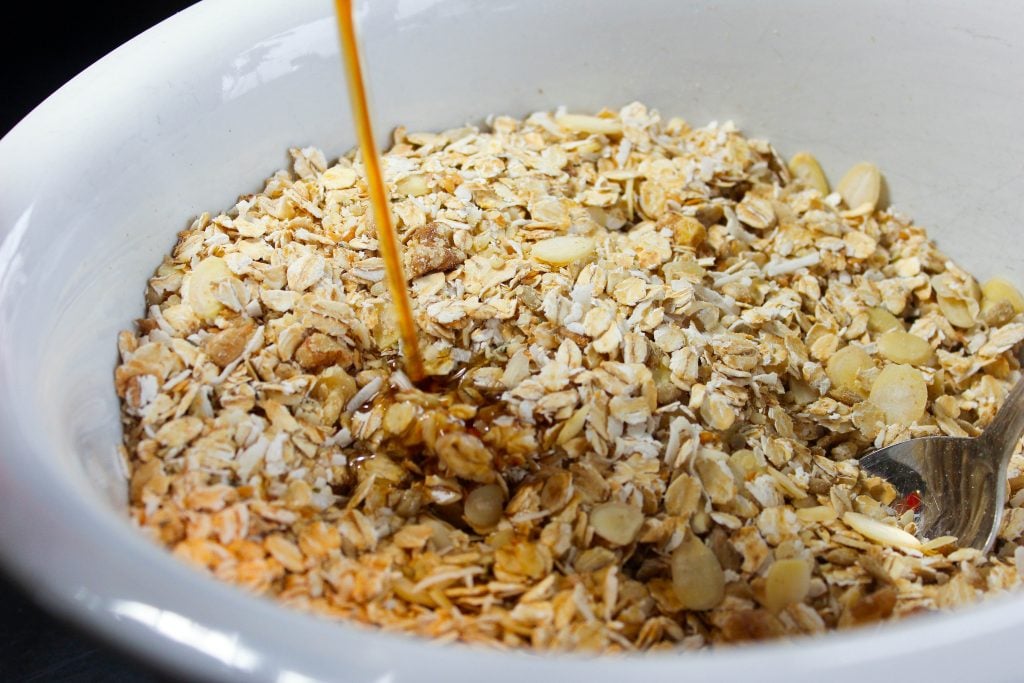 In a small bowl, combine 1/4 cup oil of your choosing, 1/4 cup sweetener of your choosing and 1-2 teaspoons flavoring of your choosing.
For this batch of granola I used avocado oil, honey and vanilla.
Microwave for 15-30 seconds, stirring well to ensure that it's completely combined (and sugar is dissolved if you're using brown sugar).
Pour into oat mixture and stir well to combine.

Spread onto cookie sheet and bake for 10 minutes in 300 degree F oven. Stir well, turning over all parts of the granola. Bake for another 5 minutes. Stir and bake in five minute intervals, being careful not to let granola burn.

When it is medium brown and toasted, remove from oven and let cool completely on a cookie sheet. Stir in fruit (or chocolate chips) if desired.
Store in an airtight jar.

Enjoy! 🙂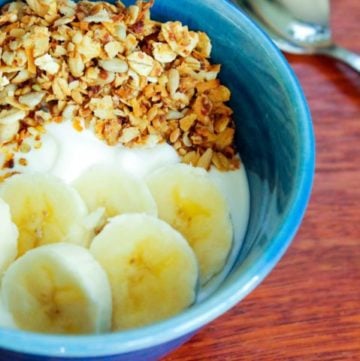 The Ultimate Guide to Easy, Healthy, (Cheap!) Granola
Print
Pin
Rate
Ingredients
3

cups

large flake oats

or whatever oats you have on hand

1-2

cups

add-ins

i.e. chopped walnuts, coconut, slivered almonds, sunflower seeds, hemp hearts, flax seeds, wheat germ, pumpkin seeds, sesame seeds, chia seeds* etc (optional)

pinch of

salt

1/4

cup

oil

i.e. melted butter, warmed coconut oil, avocado oil, canola oil, etc

1/4

cup

sweetener

i.e. honey, maple syrup, agave, brown sugar etc

1-2

tsp

flavouring

i.e. vanilla, cinnamon, nutmeg, almond extract, etc

1/2

cup

dried fruit

i.e. raisins, dried cranberries, chopped apricots, even chocolate chips if you want (they're fruit, right?) (optional)
Instructions
Preheat oven to 300 degrees F.

In a large bowl, stir together oats, whatever add-ins you choose (not the fruit) and salt. Set aside.

In a small bowl, combine oil of your choosing, sweetener of your choosing and flavouring of your choosing. Microwave for 15-30 seconds, stirring well to ensure that it's completely combined.

Pour into oat mixture and stir well to combine. Spread onto cookie sheet and bake for 10 minutes.

Stir well, turning over all parts of the granola. Bake for another 5 minutes. Stir and bake in five minute intervals, being careful not to let granola burn.

When it is medium brown and toasted, remove from oven and let cool on cookie sheet. Stir in fruit (or chocolate chips) if desired. Store in an airtight jar.

Enjoy! 🙂
Notes
*Be careful if you choose to use chia seeds.  They are a great addition to granola but they have interesting gelling properties.  If you mix them with liquid (like yogurt) and leave them to sit for more than a few minutes, they will start to create a gel.  For this reason I would avoid pre-mixing your granola with yogurt if you used chia seeds.  Also, mushy granola. 😉
Nutrition
You might also like: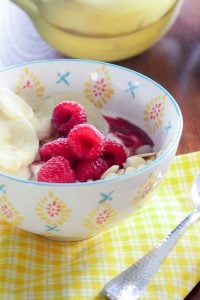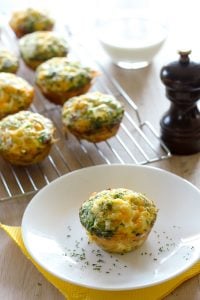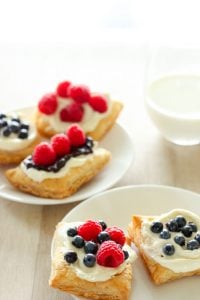 Save
Save
Save
Save
Save
Save
Save
Save
Save
Save
Save
Save
Save