These Sausage and Egg Muffins are delicious, filling, easy to make ahead and freezer friendly. What more could you want in a breakfast food?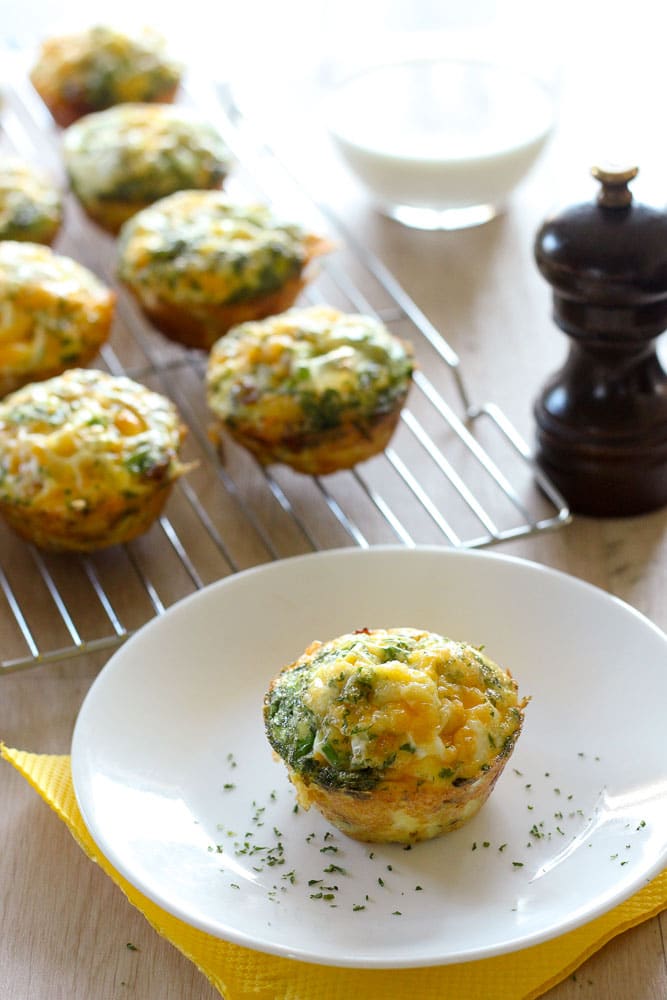 Are mornings a rush in your house? Is there a house where mornings aren't a rush? Showers, clothes, breakfast, tooth brushing, trying to get out the door to work, school, daycare, wherever.
One thing that I find helps is having a go-to breakfast ready ahead of time.
Sometimes we make big batches of our favorite pancakes and freeze them. Sometimes it's just knowing that we have bread for toast.
But sometimes, we make a big batch of something awesome like these Sausage and Egg Muffins and bam – there's a tasty, filling breakfast that you can even eat on the go if you want to.
Things I love about these:
They're delicious. Hello, breakfast sausage and cheesy eggs, YUM.
They're quite cheap. You can buy sausages when they're on sale for just a few dollars and freeze them until you're ready to make these (since you're cooking the sausage before refreezing, that's fine). Other than that it's just eggs (very cheap), cheese (which you should be buying on sale anyway!) and a few herbs and spices.
They're super easy to make ahead: throw a batch together while you're puttering around the house on Sunday and thinking about meal prep for the week.
They're homemade, which means you regain a lot of control over ingredients, and price, which I love!
Bonus Tip: You can freeze these! The egg won't be quite as fresh and fluffy, but it's darn convenient, so I say "Yes!".
These Sausage and Egg Cups also make a great addition to a potluck brunch! (Or a quick lunch or dinner with a salad, and are delicious sandwiched between a bagel.)
Important Note: If you want this to be gluten free, you have to make sure you use a gluten free breakfast sausage.
Sausage & Egg Cups – Step-by-Step Instructions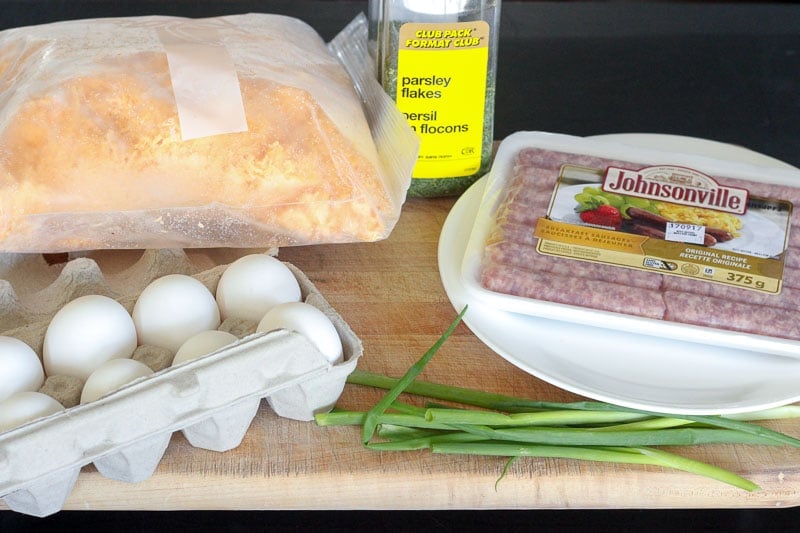 Sausage and Egg Breakfast Muffins – Ingredients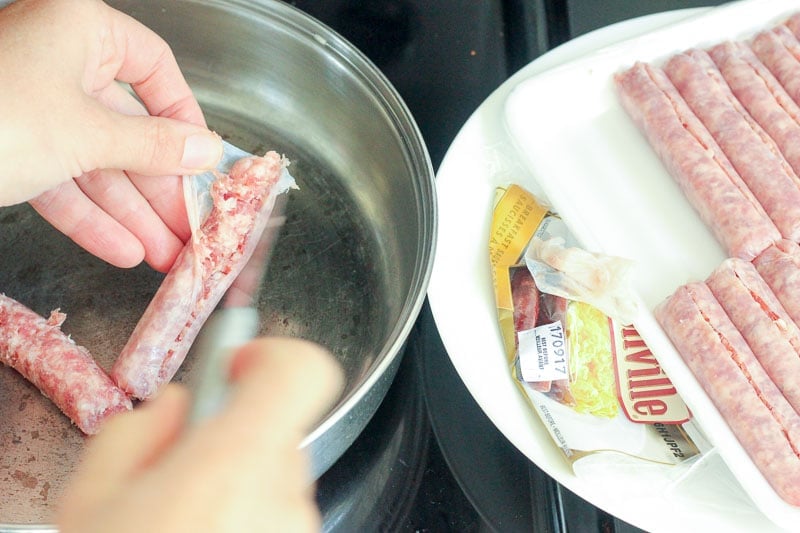 Take breakfast sausage out of casings and add the sausage to a preheated frying pan.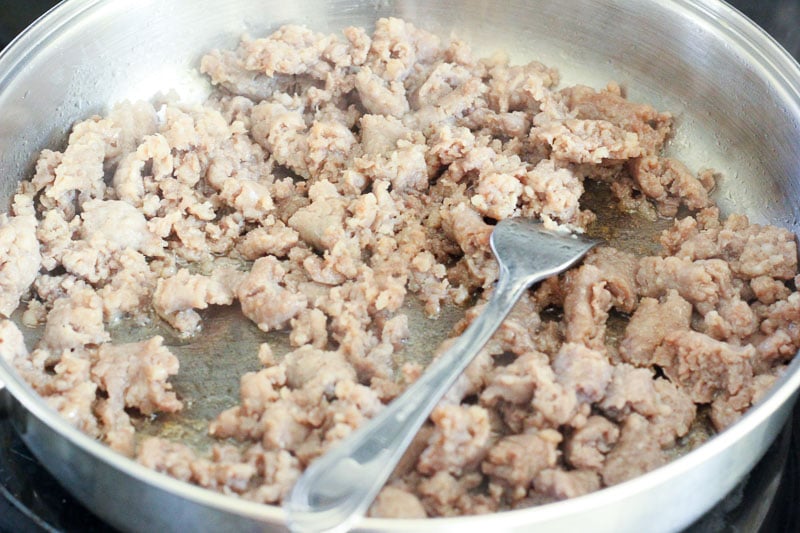 Fry until well cooked.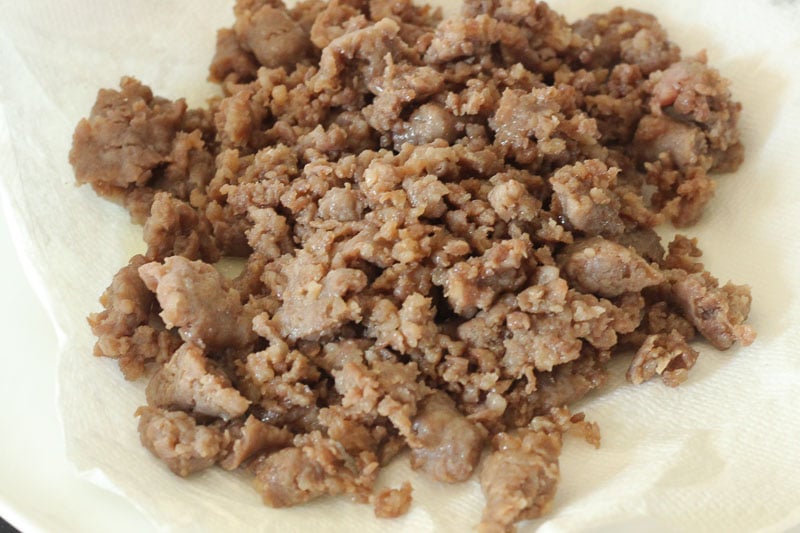 Use a slotted spoon to scoop sausage out and leave most of the fat behind. Drain sausage on paper towel.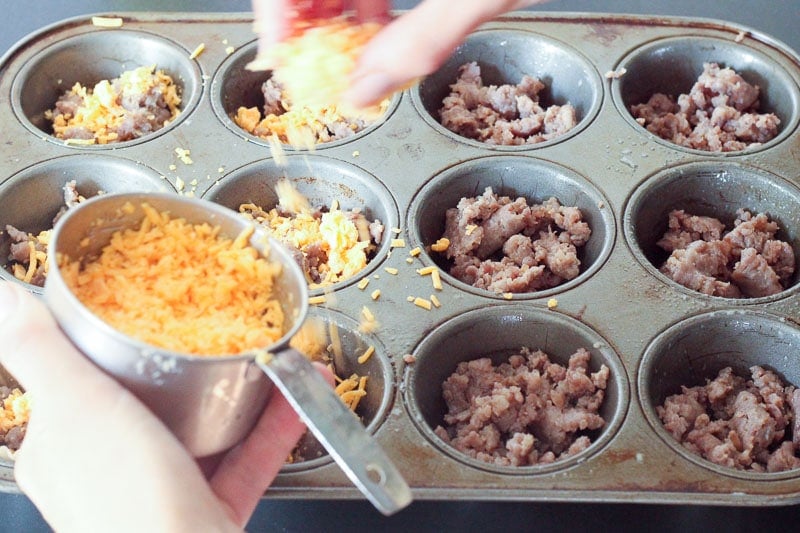 Grease a muffin tin (I know it seems weird, with all the sausage, but you don't want your eggs to stick) and divide the cooked sausage between all the cups.
Grate 1 cup of cheese (I used cheddar) and divide shredded cheddar between the muffin cups.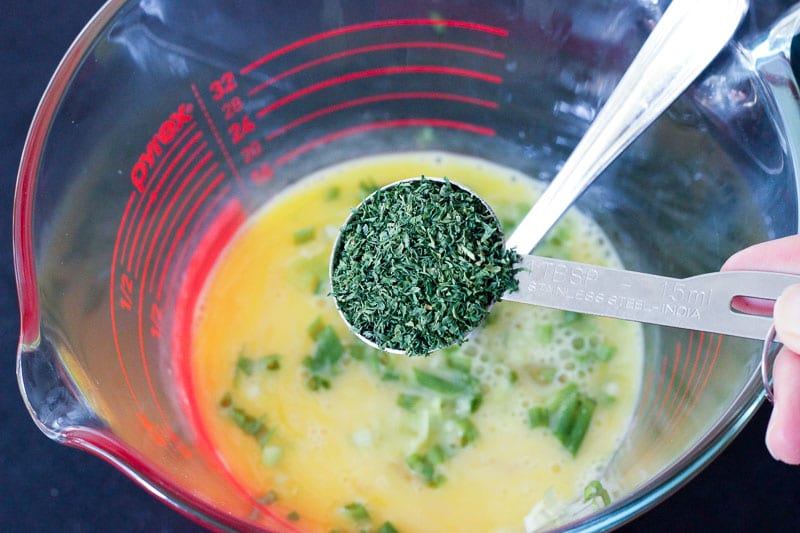 In a large bowl, use a fork to whip up 9 eggs. I like to use extra large eggs because I think they're the best value. Add 1 tablespoon of chopped green onions and 1 tablespoon of dried parsley.
Divide the egg mixture between the muffin cups.
Bake in a preheated 350 degree F oven for about 17 minutes – or until eggs are set.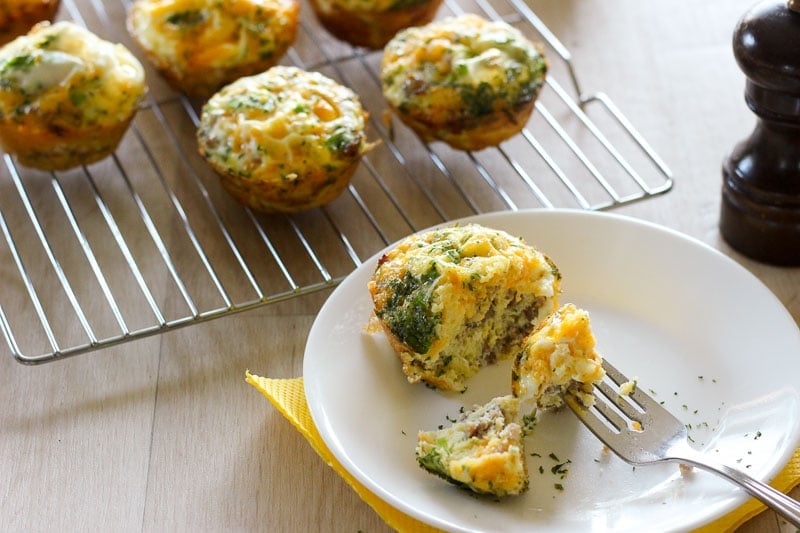 Enjoy! 🙂
FAQs about Egg Bites
What else can I add to these Sausage Egg Muffins?
These delicious little bites are pretty much a blank canvas for whatever you love to eat! If you want to play with the seasoning, you could add a few shakes of garlic powder and/or onion powder, or a few drops of Tabasco or Sriracha to make them spicy.
You could also add minced bell peppers, minced onions, sliced sautéed mushrooms, crumbled bacon, bits of feta or leftover shredded chicken. And that's just off the top of my head!
Can I use turkey sausage to make this recipe?
Yes! You can definitely use turkey sausage, or chicken sausage, or even a vegetarian or vegan sausage substitute. Keep in mind that if you use something without much seasoning you'll have to compensate with a little extra seasoning when you cook it at the beginning.
Can you freeze Sausage Egg Bites?
Yes, these freeze quite well, which I find super convenient. You can either wrap them individually in plastic wrap or place them loosely in a ziptop freezer bag. Just thaw in the microwave when you're ready to eat them. They make really tasty and fast breakfast sandwiches if you slice them in half and put them in a toasted bagel with a bit of mayo.
Are Sausage Egg Muffins low-carb?
Yes, they are. You can enjoy them if you're on a low-carb diet. They are also gluten free, provided that the sausage you use is gluten free. You can even make them vegetarian if you use a meatless ground beef substitute.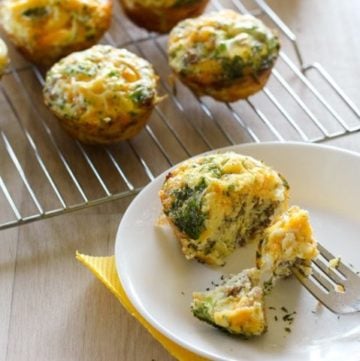 Sausage & Egg Muffins
These Sausage and Egg Muffins are delicious, filling, easy to make ahead and freezer friendly. What more could you want in a breakfast food?
Print
Pin
Rate
Ingredients
1

pkg

breakfast sausage

(to make these gluten free, make sure your sausages are gluten free too)

9

eggs

I only buy extra large eggs - I think they're better value

1

cup

cheese

I used cheddar

1

tbsp

green onions

chopped

1

tbsp

dried parsley
Instructions
Take breakfast sausage out of casings and add the sausage to a preheated frying pan. Fry until well cooked. Use a slotted spoon to scoop sausage out and leave most of the fat behind. Drain sausage on paper towel.

Grease a muffin tin (I know it seems weird, with all the sausage, but you don't want your eggs to stick) and divide the cooked sausage between all the cups. Grate cheese and divide it between the muffin cups.

In a large bowl, use a fork to whip up eggs. Add chopped green onions dried parsley. Divide the egg mixture between the muffin cups.

Bake in a preheated 350 degree F oven for about 17 minutes - or until eggs are set. Enjoy! 🙂
Nutrition
Calories:
171
kcal
|
Protein:
10
g
|
Fat:
13
g
|
Saturated Fat:
5
g
|
Cholesterol:
153
mg
|
Sodium:
286
mg
|
Potassium:
128
mg
|
Vitamin A:
300
IU
|
Vitamin C:
0.5
mg
|
Calcium:
90
mg
|
Iron:
1
mg
You might also like: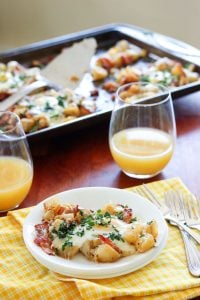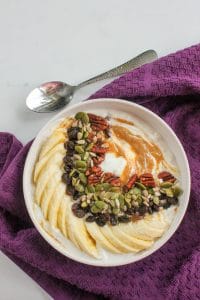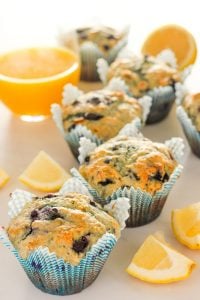 Save
Save