These easy, healthy leftover turkey recipes are the best! Whether you're looking for ways to use up Christmas or Thanksgiving leftovers, or just a rotisserie chicken, these quick recipes are perfect for dinner tonight, lunch tomorrow, or for the freezer!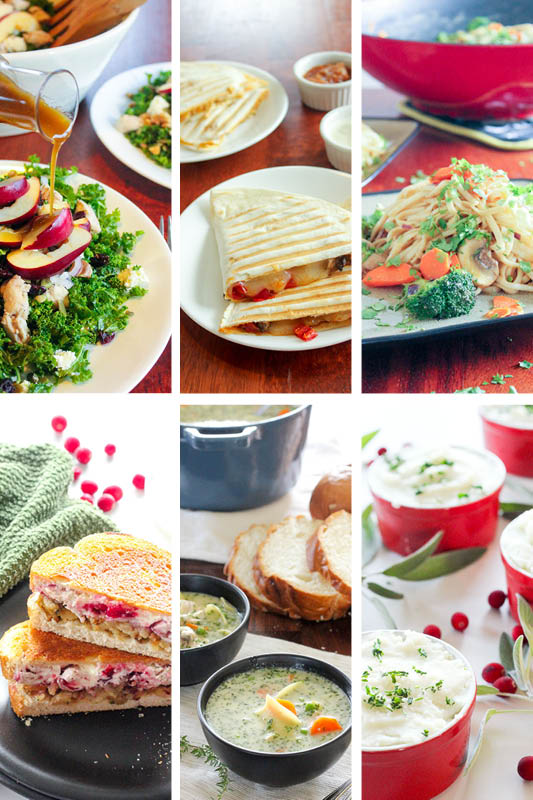 It's the day after Christmas (or Easter, or Thanksgiving, depending on when you're reading this).
You're tired.
You're still stuffed from yesterday's amazing turkey dinner.
Your fridge is exploding with leftovers, but you're not sure you want leftovers of the entire turkey dinner just yet.
Never fear!
Here are 7 easy, healthy leftover turkey recipes (or rotisserie chicken, or some poached chicken breasts… we're pretty easy to get along with) From an easy casserole, to an addictive soup, to convenient freezer meals and healthy salads and sandwiches, we've got all your bases covered!
Enjoy! 🙂
7 Easy, Healthy Leftover Turkey Recipes

Leftover Turkey Shepherd's Pie – a freezer meal
What I love about this recipe (other than the fact that it's delicious!) is that it's perfect for when you've really, truly had enough of turkey dinner.
You take all the parts of your dinner, layer them into a shepherd's pie, and freeze it. Then, in a month or so, when you're ready for turkey again, you thaw it and enjoy a SUPER easy and tasty meal!
It's like doing a favor for your future self!

Sometimes, after a long stretch of eating heavy, rich food, I NEED salad.
This is a perfect salad for when that feeling hits in the depths of winter. You can really easy change it up to suit what you have on hand too! It's the perfect antidote to the heavy food of the holiday season.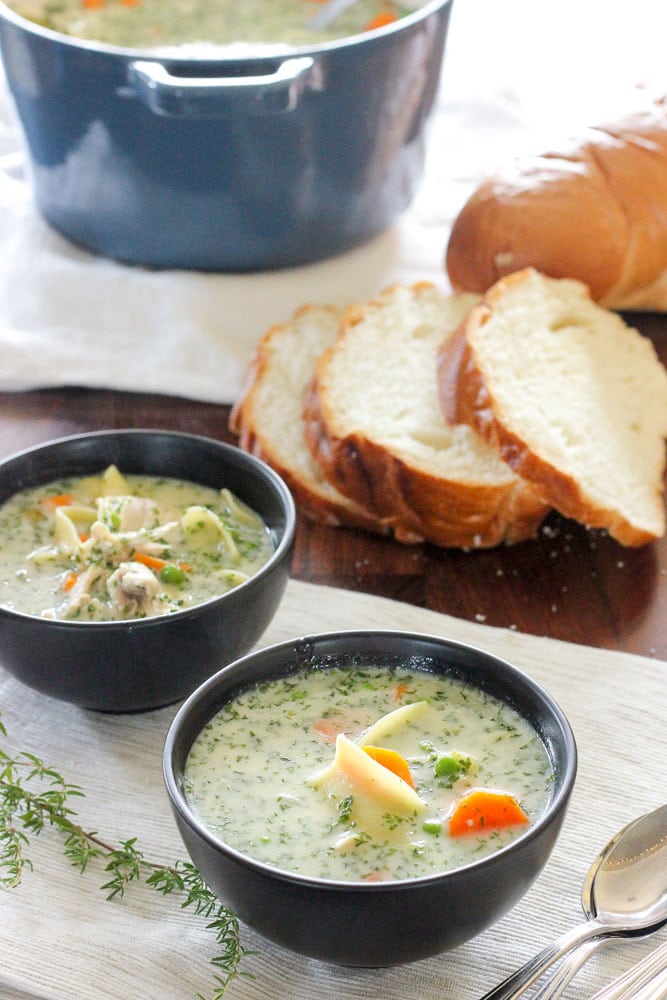 Creamy Chicken (or Turkey) Soup
Pretty much everyone makes soup with leftover turkey.
But if you make this soup, friends, I promise you'll never look for another recipe for as long as you live. It's that good. The chicken (or turkey) soup of my dreams.

Freezer Steak, Chicken or Turkey Quesadillas
When you have more turkey than you know what to do with, mix it with a quick spice mixture, press it into a tortilla with a few veggies, and make freezer quesadillas! You'll be happy when you have meals already made and times are busy!

I'm not saying it's authentic to add turkey to these noodles, but I always aim for deliciousness above authenticity.
I do think it would be super yummy to add turkey to these noodles, so I say, go for it!
Plus, these noodles are a great way to get some extra servings of veggies on your plate after a lot of rich holiday meals.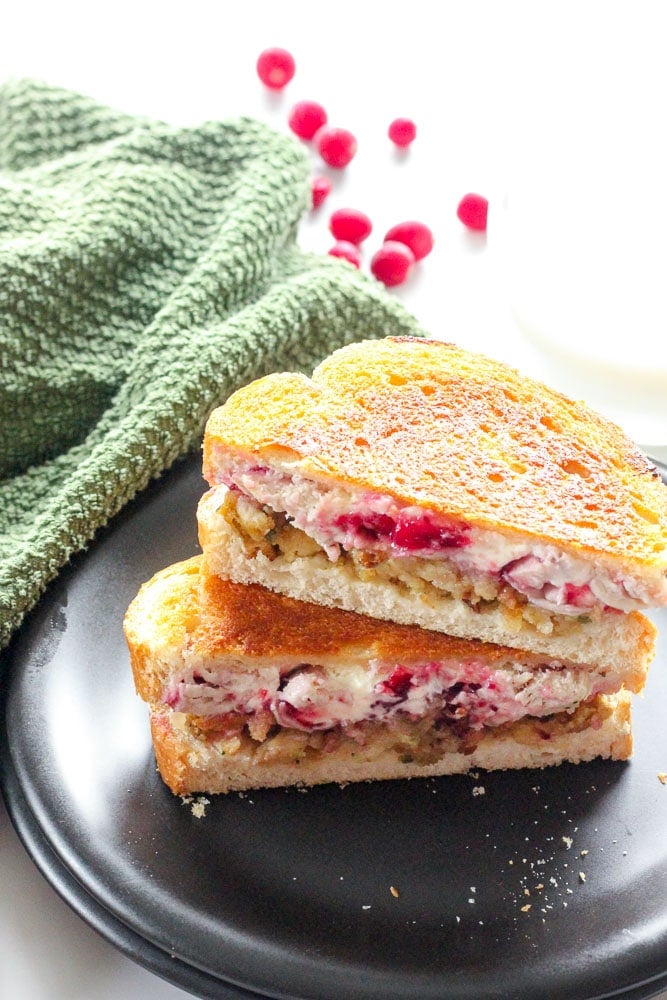 Grilled Turkey, Cranberry, Cream Cheese Sandwich
If you're tired and looking for an easy lunch or supper (dinner?) you can't do much better than these grilled turkey, cranberry and cream cheese sandwiches, which also makes use of leftover cranberries, and even stuffing!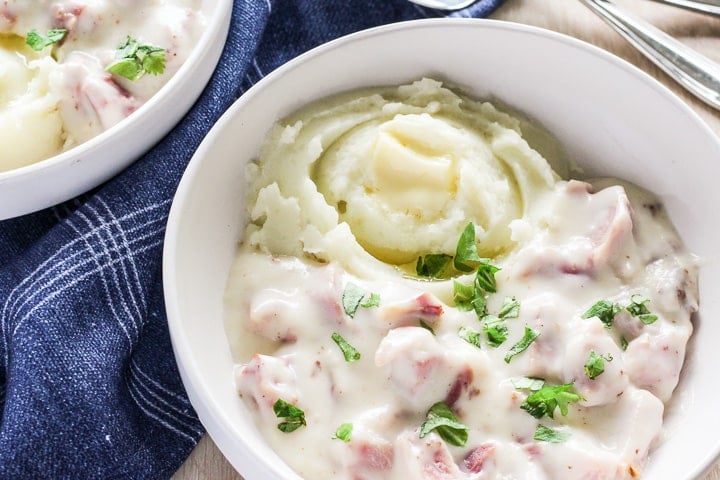 When I was a kid I would beg my mother to make creamed turkey or creamed ham after the holidays. It's SO good. Now I make it for our family. Easy comfort food at its best. 🙂
What's your favorite leftover turkey recipe? Let us know in the comment section below!